Is Walt Disney World closing for Hurricane Idalia?
LAKE BUENA VISTA, Fla. - As Hurricane Idalia treks toward Florida, Walt Disney World announced Tuesday morning it's still operating under normal conditions. 
"We are closely monitoring the path of the projected weather as we continue to prioritize the safety of our Guests and Cast Members," Disney said in a statement to FOX 35 News. 
If you have purchased park tickets, change and cancelation fees imposed by Disney will be waived for check-in dates between August 28 and September 4. 
If you're currently staying at a Walt Disney World Resort and your travel plans have been impacted, you could receive a discounted rate to extend your stay through August 31 if needed. All you have to do is visit the front desk. 
Additionally, any Florida residents evacuating from the storm and first responders assisting in storm-related recovery efforts may be eligible for a 50% off hotel stay between August 29 and August 31. Evacuees are encouraged to call 407-W-DISNEY and first responders should call 407-828-3200 (option 3).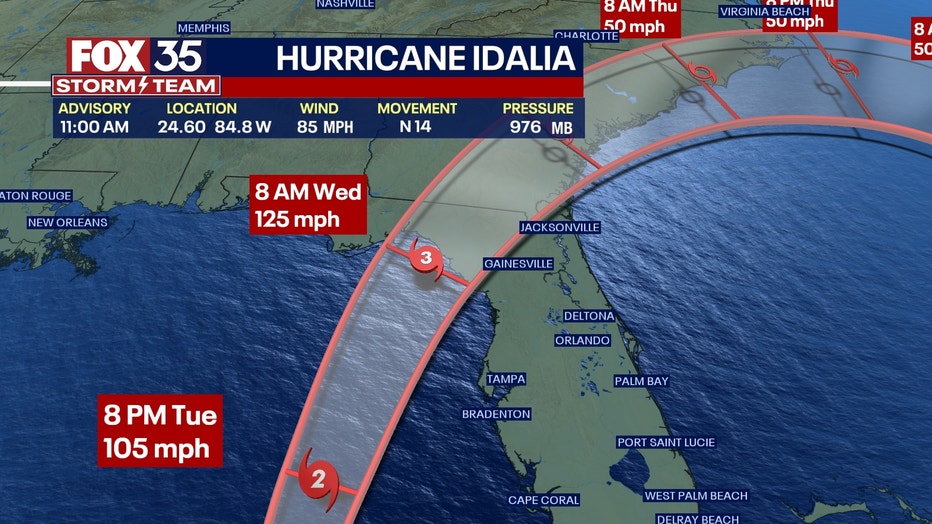 CONTINUING COVERAGE
RELATED: Planning on visiting Walt Disney World, Universal Studios during Idalia? What to know about hurricane policies
Walt Disney World is also prepared to serve as a staging area for storm-related recovery efforts.