'His gun went off': 5-year-old boy accidentally fired gun left unsupervised at Florida home, police say
CASSELBERRY, Fla. - A 5-year-old boy picked up and accidentally fired a gun after a visitor at his home left it on a table, injuring himself and a 23-year-old man, according to police. 
Keevon Lawson, who was arrested for possessing a firearm by a convicted felon and obstruction of justice after he allegedly hid the gun, brought the weapon to a house in the 30 block of Jackson Court on Monday morning and left it on a table unsupervised as he played video games with the other adults at the home. 
That's when the 5-year-old boy picked up the gun and discharged a single round. He accidentally shot himself in the left upper leg and another man in the left hip area. 
The boy was transported to a local hospital in stable condition where he underwent surgery, while the man was taken to another hospital in stable condition. It remains unclear at this time what the surgery is for, police said. 
The adult male victim called 911 himself, according to audio released by the police department.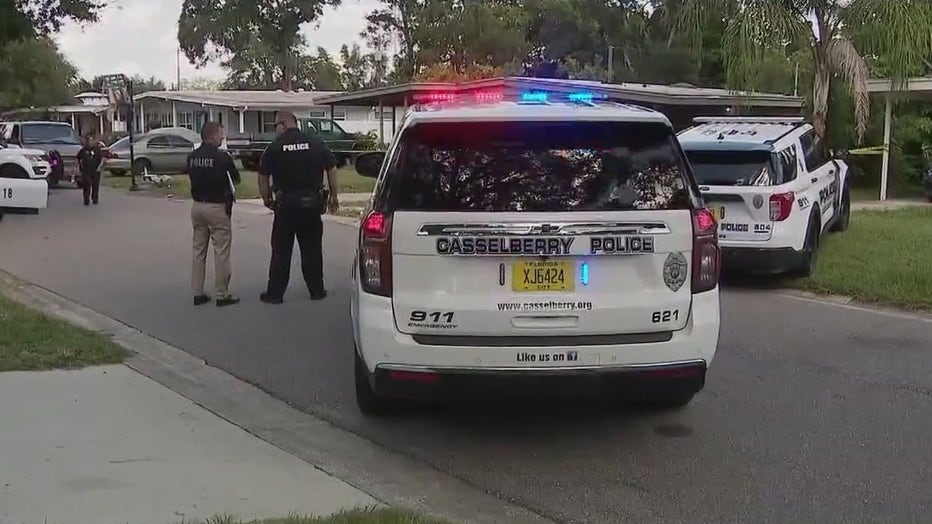 "I just got shot. I need help. F---, I just got shot, bro," the victim said. "I just got shot. Ahhhhhh! … Me and the kid just got shot … His gun went off, bro."
A neighbor also called 911 reporting a shooting in their neighborhood and told dispatchers they saw the alleged shooter in the yard behind the duplexes on Jackson Court. 
"It was definitely him, because he was scoping and dodging, like dipping and dodging like he did something wrong and I did see a gun," the neighbor told police, adding that the suspect was wearing white shorts with a blue pattern and a black Hawaiian-type button-down shirt. 
The suspect came from behind the nearby O'Reilly's building, scoped through a neighbor's backyard and headed toward the duplex where the incident happened, the neighbor said. 
Two other nearby witnesses also called 911 after they heard gunshots. 
The shooting was initially ruled as "possibly accidental," but police confirmed Tuesday the shooting was in fact an accident. 
RELATED NEWS:
This is a developing story.