Florida man arrested after posting his 'new' Mercedes Benz he stole on social media: Deputies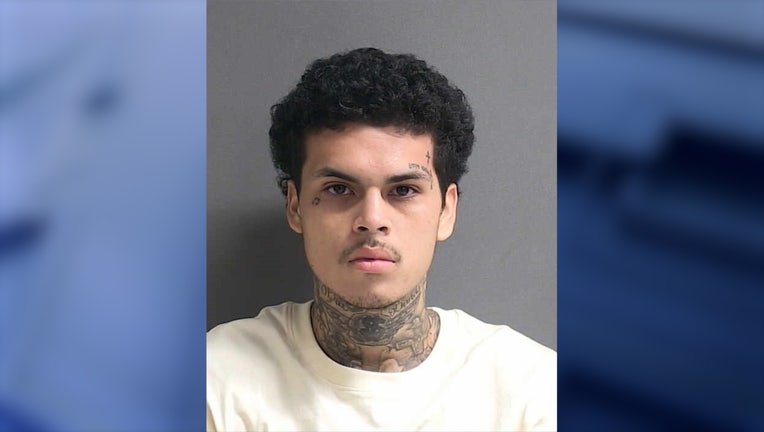 article
DELTONA, Fla. - A Palm Coast man was arrested after deputies connected him to a string of car break-ins in Deltona that he reportedly did while driving around in a stolen Mercedes Benz that he posted on social media, deputies said. 
Nicholas Coffey, 23, was reportedly driving through Deltona in a Mercedes Benz that was stolen out of Ormond Beach with another person when the two were caught on residential security cameras. 
Coffey was also caught on video around 4:30 a.m. Saturday when he stopped at a Deltona gas station in the stolen car and made a purchase in the store, deputies said. 
He had the same face-covering around his neck and blue latex gloves that deputies observed in the residential security cameras earlier that night. 
When images from the gas station circulated, a Volusia detective recognized Coffey who had a warrant out for his arrest for a separate case. His distinct face and neck tattoos were visible in the security images. 
Coffey's social media also displayed multiple photos of him wearing the same clothing in the gas station video and the residential security footage. He also reportedly posted on social media about having a new Mercedes-Benz. 
License plate reader data also showed the stolen Mercedes was in Deltona from 3 a.m. to 5:45 a.m. Saturday around the same time as the break-ins. 
Detectives tracked down Coffey in Daytona Beach around 5 a.m. Sunday and arrested him on outstanding warrants. 
Coffey was charged with 11 counts of conspiracy to commit burglary of a conveyance and one count of conspiracy to commit attempted burglary of a conveyance, with a total bond of $57,500. 
The second suspect has not yet been identified, and the investigation continues.