Woman sues after alleged slip-and-fall at Dunkin' in The Villages, lawsuit says
THE VILLAGES, Fla. - Stream FOX 35 News:
A woman is suing a Dunkin' location after she claims to have slipped and fell on an unmarked wet floor inside the coffee shop, according to a lawsuit filed in Orange County last month. 
Diana Sanchez of Apopka is suing HZ O Donuts, LLC, a franchisee of Dunkin', and is seeking damages and demands judgment in excess of $50,000, plus interest and costs, according to the lawsuit obtained by FOX 35 News. The lawsuit was filed by Dan Newlin Injury Attorneys on August 11 in the Ninth Judicial Circuit. 
On November 15, 2022, Sanchez visited the Dunkin' at 2736 Brownwood Blvd. in The Villages and slipped on an unmarked wet floor and fell "forcefully" to the ground, causing severe injuries, the lawsuit states.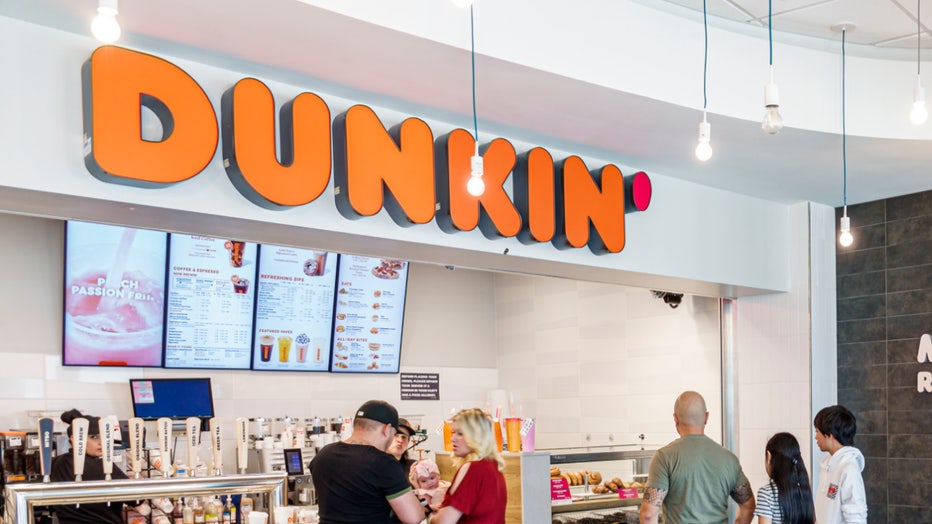 Miccosukee Indian Reservation Florida Everglades,Service Plaza gas petrol station convenience store,Native American owned business along I-75 interstate highway Alligator Alley,inside interior Dunkin Donuts counter line queue customers ordering kiosk
Sanchez claims the business created an unreasonably dangerous environment for customers and failed to inspect the indoor area, according to the lawsuit. She said as a result of her fall, she experienced "pain and suffering, disability, disfigurement, permanent and significant scarring, mental anguish, loss of the capacity for the enjoyment of life, expense of hospitalization, medical and nursing care and treatment, loss of earnings, loss of the ability to earn money, and aggravation of previously existing conditions," attorneys said. 
MORE LAWSUITS:
The plaintiff is also demanding a jury trial in this matter. 
FOX 35 News has reached out to Dunkin' for comment.