Orlando apartment complexes offer units for vacation rentals
ORLANDO, Fla. - It is a growing trend, according to the City of Orlando, that apartment complexes offer vacation rentals.
The City says complexes are using providers, like AirBNB, to rent to tourists.
Victor Barnard lives at the Steelhouse apartments in Downtown Orlando. He's troubled to hear that his complex offers vacation rentals on AirBNB.
"It's probably not the best idea," said Victor Barnard, Steelhouse tenant, "to have people who don't live here, who don't respect the building and stuff like that."
On the other side of the coin, is Jonathan Driver, an airbnb customer staying in a unit at Steelhouse.
"It's like a home, you have your own apartment, it's nice," said Jonathan Driver, an AirBNB customer. Driver says, he understands why tenants do not welcome him.
"I think they get ticked-off because if it's your home, you treat it differently," said Driver.
The revolving door of strangers is becoming popular.
"It's a recent trend that's happening in the industry," said Jason Burton, Assistant City Planning Division Manager, City of Orlando.
The City of Orlando is stepping in to regulate these complexes by capping the number of short term rentals at 10 percent of the property's units. 
"To make sure that it doesn't become an entire vacation rental community," said Burton. "I think we've taken a conservative approach, to make sure that it's just an accessory use, other cities have drawn that line rather than at 10 percent, at 25 percent such as New Orleans."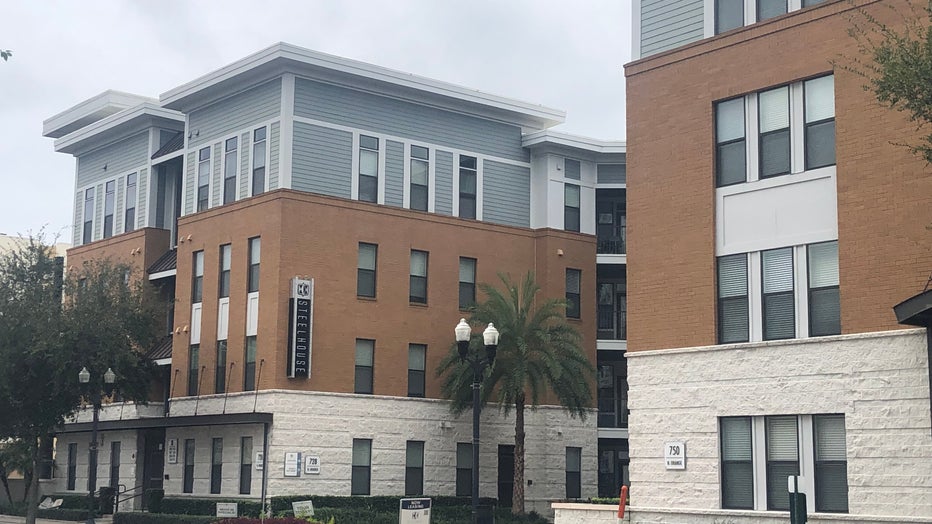 Steelhouse Apartment Complex in Downtown Orlando. (FOX 35 Orlando)
The City is also always on the look-out for violators.
"We monitor websites and we're able to track where things are going and occurring for short term rentals," said Burton.
Properties who break the limit rule could be fined thousands of dollars. Zoning code only allows this in mixed-use zoning districts, like Downtown. Only three complexes are doing this in the City of Orlando, Steelhouse and two others near the Mall of Millennia but it is expected more will catch on to the trend.
Tune in to FOX 35 News at 5 and 6 p.m. for more information.