Florida woman arrested for DUI after having 'three sips of wine': police
Stream FOX 35 News:
LAKE COUNTY, Fla. - A Lake County woman was arrested on suspicion of DUI, but claims to only have had "three sips of wine" at her boyfriend's house, according to the Leesburg Police Department. 
Britaine Schmer, 42, was arrested and charged with DUI, in addition to a traffic warning, according to police. 
The incident happened Saturday in the southbound lanes of U.S. Hwy 27 in Leesburg. A police officer observed Schmer's car "bouncing" between the left and right lines of the traffic lane and pulled her over. 
Schmer's eyes were glassy and watery and her car smelled of an air freshener "that was very potent as if she just sprayed it," according to the arrest report. "The air freshener was sitting in the cup holder."
The officer asked Schmer to step out of the car to complete a field sobriety test and she agreed. She used both of her hands to get out of her vehicle to hold her balance, police said. She was placed under arrest after she failed to follow the directions of the Horizontal Gaze Nystagmus test. 
In a post-Miranda interview with police, Schmer said she had "three sips of wine" at her boyfriend's house, the report said.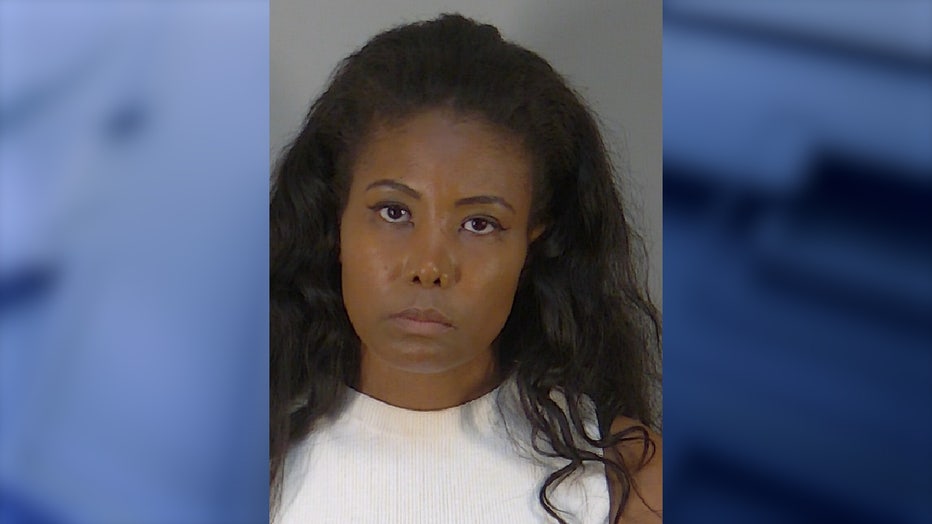 MORE CRIME NEWS:
She ultimately provided two breath samples, which both recorded .000. This prompted a urine sample, which suggested impairment. 
Schmer was transported to the Lake County Jail.