Florida man hides in McDonald's trash compactor after fleeing traffic stop: deputies
Stream FOX 35 News:
AVON PARK, Fla. - A Florida man was found hiding in a trash compactor at McDonald's after fleeing from a traffic stop, according to deputies. 
Danilo Melendez Jr. was arrested Saturday on several charges including possession of drugs without a prescription, possession of methamphetamine, possession of a controlled substance, possession of drug equipment and resisting arrest, according to the highlands County Sheriff's Office. 
Deputies stopped Melendez shortly before 12:30 a.m. on Saturday at the intersection of West Hall Street and South Hart Avenue in Avon Park. The 27-year-old man was allegedly riding a bike that didn't have any lights or reflectors and was also towing a homemade wagon, deputies said. 
A K-9 sniffed around the wagon and alerted deputies to "some no-no things" in it. That's when Melendez reportedly grew agitated, "which is suspicious because he kept claiming there were only tools inside," deputies said. Inside a cooler in the wagon were prescription pills, a small amount of fentanyl and a syringe that tested positive for methamphetamine, deputies said. 
Before he was about to get handcuffed, Melendez fled the traffic stop. He was found hiding in a nearby trash compactor at McDonald's, deputies said.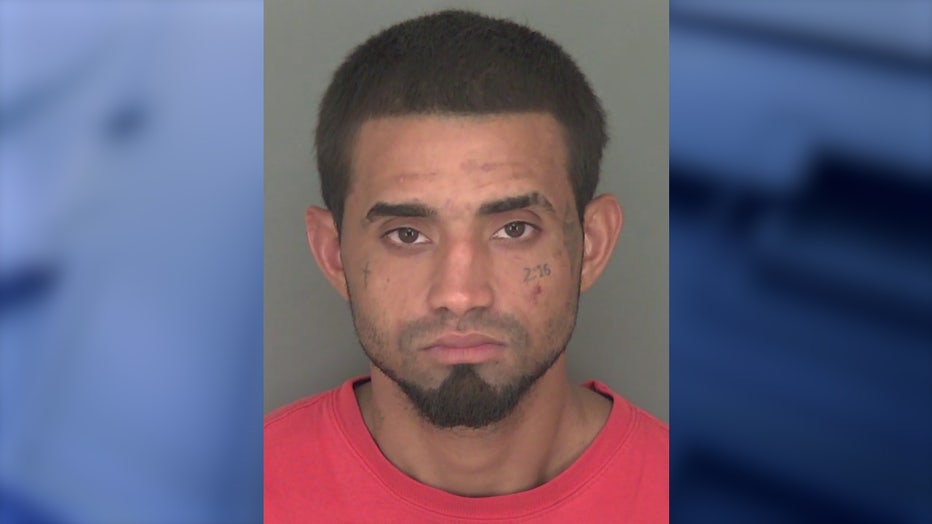 Photo: Highlands County Sheriffs Office
MORE CRIME NEWS:
He was arrested and booked into the Highlands County Detention Center.