Florida man's $60,000 shopping spree ends with arrest for bogus checks, police say
Stream FOX 35 News:
ALACHUA, Fla. - A 27-year-old man is now behind bars after allegedly buying over $60,000 worth ATVs, UTVs and trailers using fraudulent checks, according to a joint investigation from the Alachua and Gainesville Police Departments. 
Carsen Quackenbush was arrested last month on several charges, including grand theft and fraud, police announced Wednesday. 
The most recent theft happened on July 3 at a store in Alachua. Quackenbush bought a nearly $21,000 ATV and paid with a cashier's check that employees didn't find to be fraudulent until they tried to deposit it at the bank, police said. 
This sparked an investigation, which led police to other law enforcement agencies who listed Quackenbush in similar cases:
June 29: Quackenbush allegedly used a fraudulent cashier's check to buy a trailer from a store in Gainesville for $9,007
June 30: Quackenbush returned to the same store and allegedly bought another trailer using a fraudulent cashier's check for $12,081
June 30: At a different store, Quackenbush allegedly used a fraudulent cashier's check to buy a Can-Am UTV for $20,826
Quackenbush was ID'ed in all cases by his Florida driver's license, which he showed to the cashier in order to verify his name on the checks.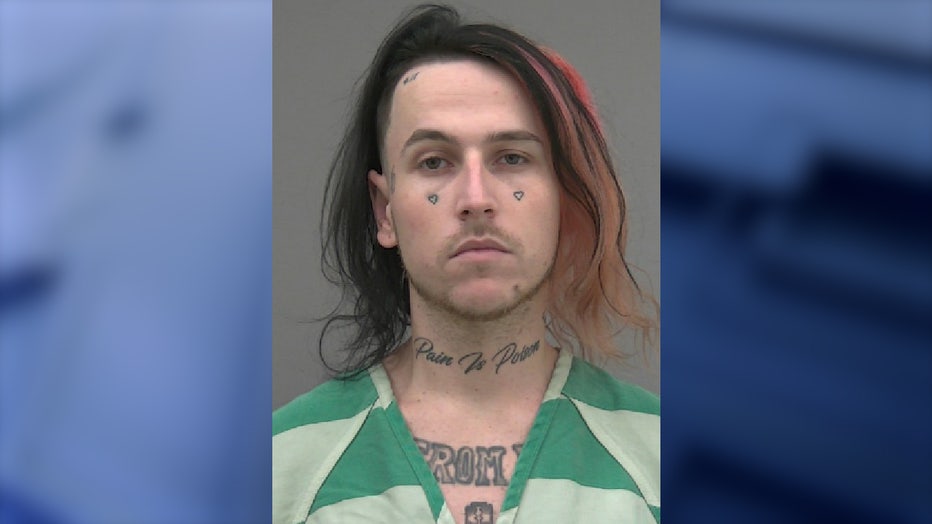 Photo: Gainesville Police Department, Alachua Police Department
MORE CRIME NEWS:
During the investigation, another business in Ocala contacted police about a member of the Quackenbush family who tried to buy a jet ski and trailer with a cashier's check. That's when Alachua police determined the need for an arrest warrant to "prevent further fraudulent purchases and financial burdens upon local business," a press release said. 
An arrest warrant was obtained for Quackenbush with a $75,000 bond and surrounding state extradition. 
On August 1, he was arrested in Gwinnett County in Georgia on unrelated charges. Two weeks later, he was transported and booked into the Alachua County Sheriff's Office Department of the Jail. While there, Quackenbush was booked on all charges related to the Gainesville Police Department's case.