Duo makes pit stop at Starbucks in the middle of PS5 controller theft from Florida Target, police say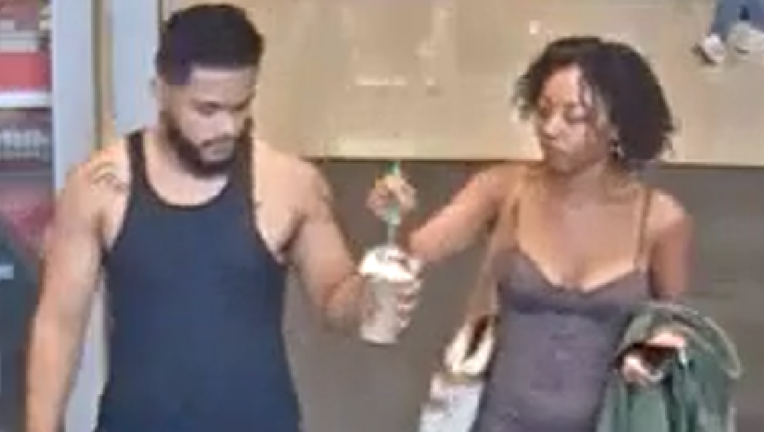 article
SANFORD, Fla. - A couple is accused of stealing a PlayStation 5 controller from a Central Florida store – but not without stopping for a coffee break first. 
The Sanford Police Department is looking for a man and woman who walked out of what appears to be a Target without paying for a PS5 controller, valued at $74.99. Before the couple walked out of the store, however, they made a trip to Starbucks inside. 
A surveillance photo shows a man wearing a black tank top, patterned shorts and black shoes holding a drink from Starbucks alongside a woman wearing a brown dress and white sandals. 
Sanford police shared the photo on X, formerly known as Twitter, with the hashtags #YouMessedUpGrandeTime and #WhatNameDidYouGiveTheBarista.
RELATED NEWS:
Anyone with information is urged to contact the Sanford Police Department.