Bad weather? SeaWorld Orlando's new policy promises return visit on the house
ORLANDO, Fla. - Stormy day at SeaWorld Orlando? No problem!
SeaWorld Orlando has implemented a new weather assurance policy that lets guests return to the park at no additional cost, according to its website. 
The Weather-or-Not Assurance program guarantees the value of your park ticket and can be used year-round for park visits impacted by inclement weather, lightning, hurricanes, strong winds, heat, rain or yes, even snow. 
"SeaWorld Orlando usually remains open even when the weather isn't cooperating, and we have lots of awesome ways for you and your family to have fun while it passes. Still, you never know when thunder and lightning, hail, or even a hurricane might unexpectedly land and ruin your good time," SeaWorld Orlando said on its website. "But don't worry. That's when our Weather-or-Not Assurance steps in to provide you with a return visit on us!"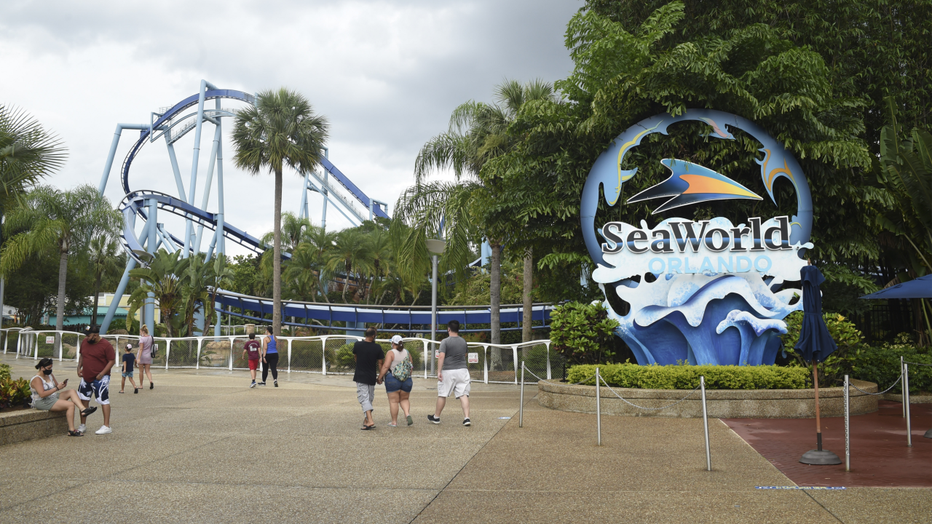 To request your return visit, you can either stop by Guest Relations at the park or submit a ticket online within a week of your visit. Either way, you'll need your original admission ticket or order number to process it. 
Weather-or-Not Assurance tickets are not eligible with Pass Member admission, complimentary tickets, 14-Day Length of Stay tickets and packages or Discovery Cove ticket packages. Complimentary tickets include Weather-or-Not Assurance tickets, too. 
MORE THEME PARK NEWS:
Parking, lockers, Quick Queue and other upgrades aren't included in your second visit under the Weather-or-Not Assurance policy. 
Promotional, discount or group tickets might not be honored, but check with Guest Relations first. 
Click here for more information or to request a return visit.