Man dies after riding popular Walt Disney World ride: report
ORLANDO, Fla. - A 44-year-old man collapsed after riding a popular Walt Disney World ride and then later died, according to an injuries report from Florida's major theme parks released this week. 
The incident happened May 26 at the Big Thunder Mountain Railroad in Magic Kingdom, according to the Memorandum of Understanding Exempt Facilities Report for the second quarter of 2023. 
After the man exited the ride, he collapsed and later died from a personal illness, the report said. The report does not specify what happened on the ride, how the man died or any possible contributing factors.   
This report includes self-reported incidents from Walt Disney World, Universal Orlando Resort, SeaWorld Orlando and Busch Gardens Tampa to the Florida Department of Agriculture and Consumer Services. Each quarter, Florida's major theme parks provide a list of injuries that happened at the parks. It includes basic details like when the incident happened and what ride. 
Walt Disney World reports 7 incidents in April-June 2023
The Big Thunder Mountain Railroad incident is one of six that Walt Disney World self-reported between April and June 2023. Here's a look at the others: 
April 2: A 61-year-old man had a seizure after riding Avatar Flight of Passage
April 17: A 21-year-old woman had a seizure after getting off the Frozen Ever After ride
May 1: A 9-year-old lost consciousness after riding Tron Lightcycle Power Run
June 7: A 41-year-old man fell while exiting the Tomorrowland Indy Speedway and fractured his elbow
June 26: A 27-year-old man had chest pains and illness after going on Test Track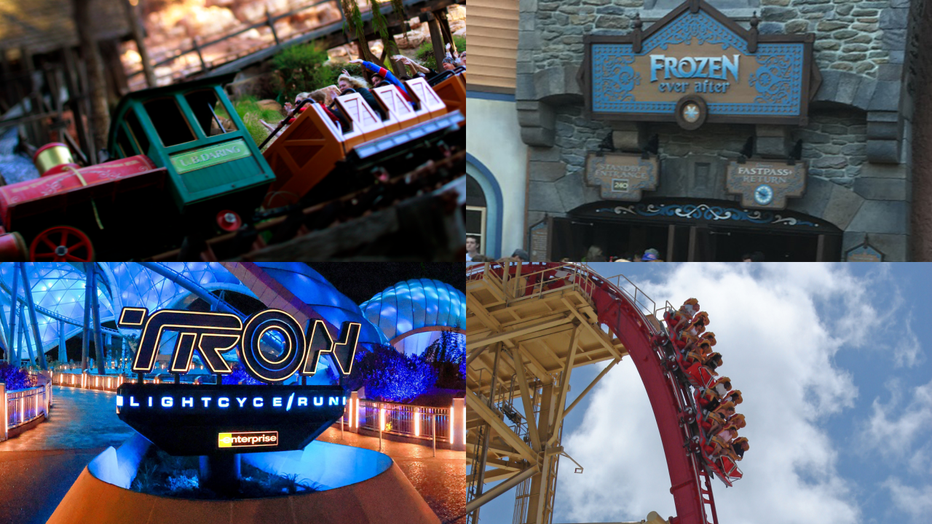 Photo: Universal Orlando, Getty Images
MORE DISNEY NEWS: First look: Disney Treasure sets sail in 2024 with exciting new features revealed
SeaWorld Orlando reports 2 incidents
On May 27, a 24-year-old man experienced loss of consciousness after riding the Kraken rollercoaster, according to the report. A day later, a 23-year-old woman also lost consciousness after riding the Pipeline rollercoaster. 
MORE SEAWORLD NEWS: SeaWorld Orlando announces first-ever VIP experience for Shark Week
Universal Orlando reports 2 incidents
A 75-year-old woman experienced motion sickness on the Harry Potter and the Forbidden Journey Ride on April 6, according to the report. 
On May 15, a 61-year-old female also experienced motion sickness on Hollywood Rip Ride Rockit. 
MORE UNIVERSAL NEWS: 
Busch Gardens Tampa reports 1 incident
A 12-year-old boy reported an exacerbation of a prior hip surgery after riding Kumba on June 1, according to the report. 
LegoLand Florida did not report any incidents.