First look: Disney Treasure sets sail in 2024 with exciting new features revealed
CELEBRATION, Fla. - Disney Cruise Line's newest ship is gearing up to set sail in 2024 – and some familiar faces are already onboard the ship. 
Disney Parks shared a first look at an artist rendering of the Disney Treasure's stern this week, which follows a 25-year-long tradition of showcasing different characters on every ship. The Disney Treasure will set sail with Peter Pan and Captain Hook at the stern, as seen in a photo shared by the cruise line's headquarters. 
"Harnessing the power of Tinker Bell's pixie dust, Peter Pan will levitate next to the Disney Treasure to add the finishing touch to the ship's stern filigree," Disney Parks said in a press release. "Meanwhile, Peter Pan's longtime rival, Captain Hook can be seen leaning out a porthole with a vengeful expression on his face. Paintbrush and paint bucket in hand, Peter Pan sports a mischievous grin as he glances back at Captain Hook, who is dripping in yellow paint."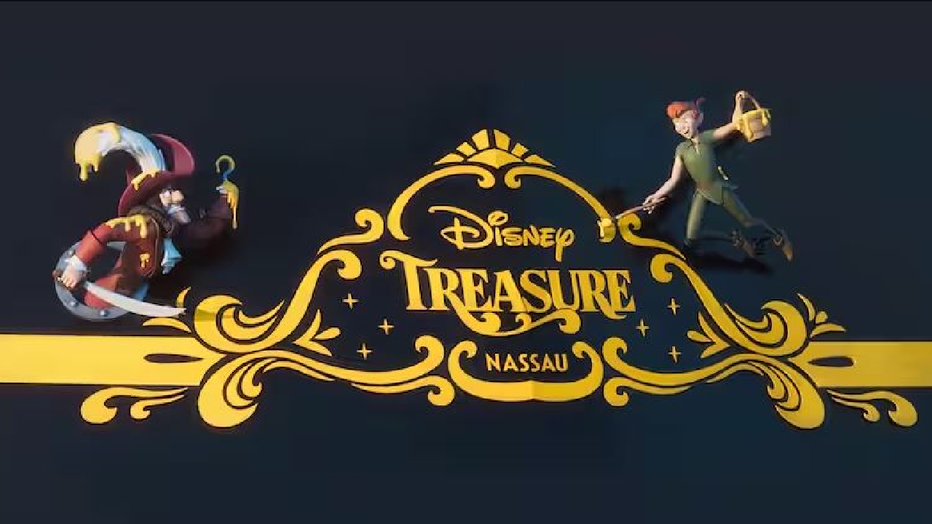 This artist rendering is the cruise ship's latest update. Back in June, the bridge block – which contains important navigational equipment for the ship – was installed.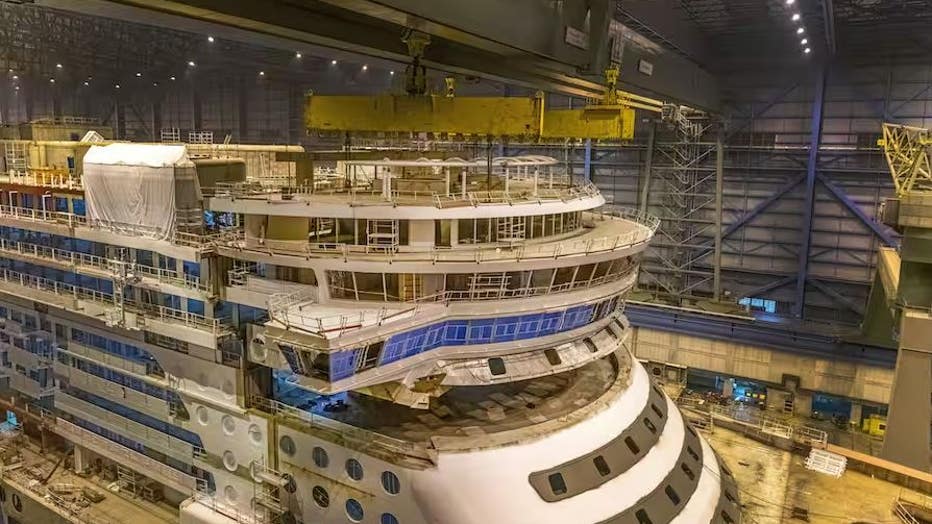 Disney Cruise Lines' sixth ship will set sail in 2024 with styling from a Disney classic, Aladdin. The ship's Grand Hall draws from Asian and African influences, plus features statues of Aladdin and Jasmine.