Central Florida fuel thief busted for stealing over 1,300 gallons of gas from Wawa: officials
Stream FOX 35 News:
ORLANDO, Fla. - A man was arrested for allegedly stealing over 1,300 gallons of gas from Wawa, totaling over $9,000, officials announced Friday. 
Yerrison Perez was arrested September 8 on an active warrant at the Orange County Jail where he was being held on separate charges, Commissioner of Agriculture Wilton Simpson announced Friday. He was charged with three counts of grand theft and one count of scheme to defraud. 
Perez allegedly obtained gas fraudulently at three different Wawa locations in Central Florida on three separate occasions between June 17, 2022 and July 7, 2022, officials with the Department of Agriculture and Consumer Services said. 
He was arrested on August 19, 2022 by the Orlando Police Department for fuel theft. The Office of Agricultural Law Enforcement identified him as the suspect involved in its investigation into the fuel thefts during the previously mentioned dates last summer.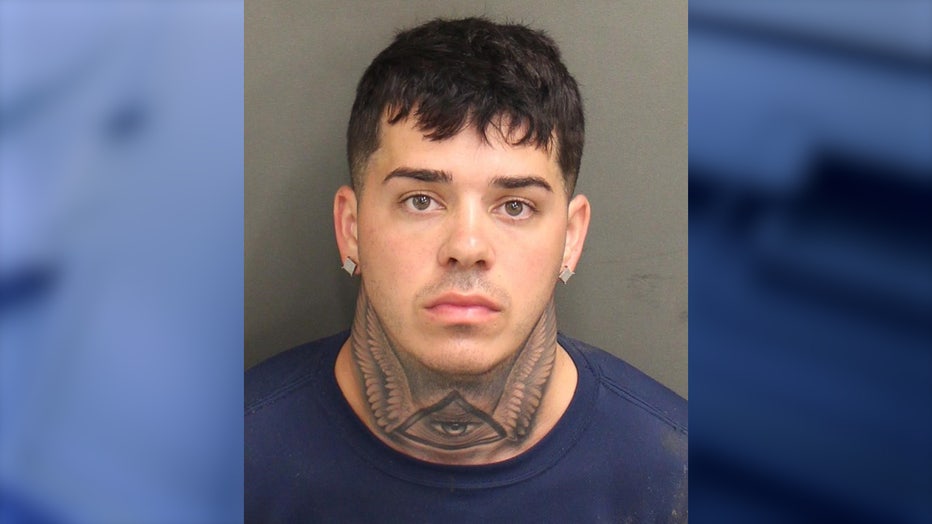 Photo: Orange County Corrections Department
MORE CRIME NEWS:
"This arrest is evidence that our continued collaboration with our law enforcement partners is successful in busting these criminals and should serve as a warning to anyone who thinks they can get away with fuel theft in our state," Simpson said.