Frozen shark found on Cape Cod beach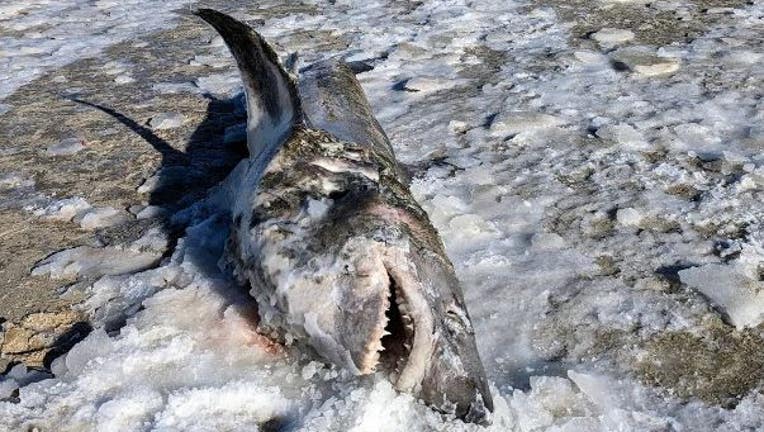 article
CAPE COD, Mass. - A dead, frozen shark was discovered on an ice-covered beach in Cape Cod, Massachusetts over the weekend as the area was hit with freezing temperatures.
A local photographer was at Cold Storage Beach on Saturday when she made the discovery and posted the images on her @capeimagesbyamie Instagram page.
"Not what I was expecting to find on my frozen winter adventure," she wrote under the photo. She estimated the shark to be about 5 - 6 feet long. 
Last week Massachusetts, and much of the Northeast, was hit with freezing temperatures. According to FOX Weather, Boston felt the coldest temperature in decades when the thermostat dipped to negative 10 on Saturday morning.
TRENDING: Some riders report issues fitting into TRON Lightcycle Run vehicles at Disney World
"While the cold may seem like the most likely culprit behind the shark's demise, an injury to its right side may indicate a different cause," FOX Weather said.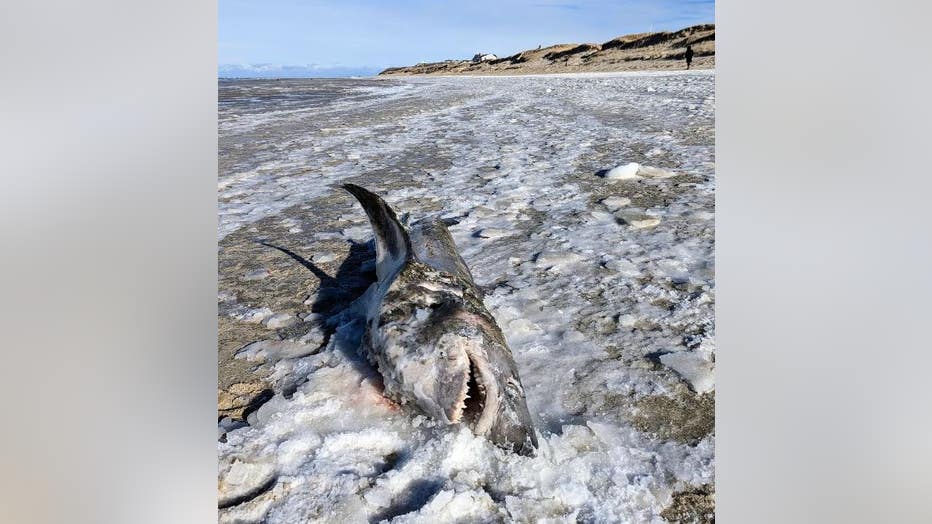 @capeimagesbyamie/Instagram
The shark is believed to be a male porbeagle, according to marine biologist John Chisholm at the Anderson Cabot Center for Ocean Life. He believes the shark is the same one that originally washed up a week prior and has been moving around with the big tides. 
The porbeagle is warm-blooded – unlike some species of sharks – which allows it to live in areas such as the chilly waters of the North Atlantic. 
Porbeagles prefer cold, temperate waters, according to Oceana.
In an update on Monday, Chosholm said he went to the beach to get some measurements of the shark and found that someone had taken its tail, dorsal fin, pectoral fin, and the shark's teeth.