Drunk Florida man arrested for punching window because he was mad at woman, deputies say
Stream FOX 35 News:
OCALA, Fla. - A Florida man was arrested after allegedly punching a window because he was drunk and mad, he told deputies with the Marion County Sheriff's Office. 
Brandon Greco, 32, was arrested and charged with damaging property over $200 after the incident that happened shortly before 7 a.m. Saturday in the 400 block of Emerald Road in Ocala.
Deputies responded to the home after a woman who said her child's father, later identified as Greco, punched her window and broke it, according to an arrest affidavit. The window was valued at $350, the affidavit states.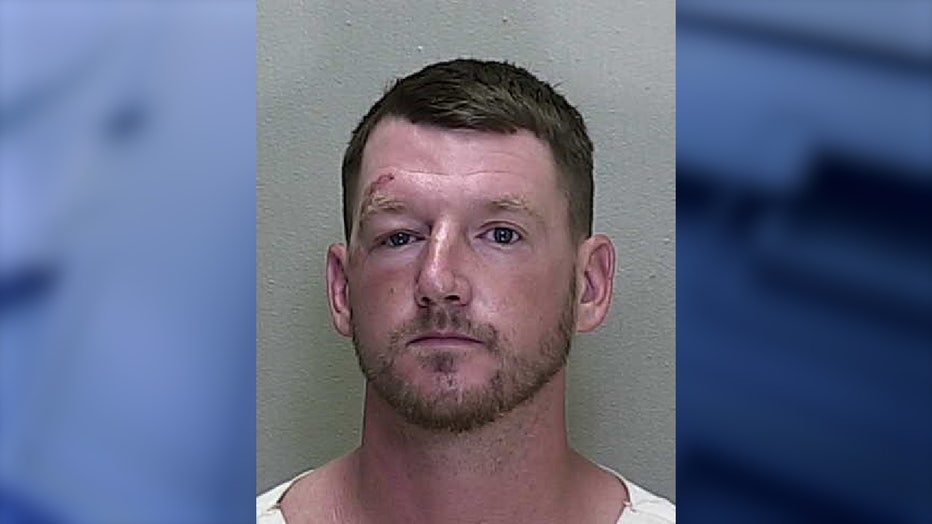 Photo: Marion County Sheriffs Office
RELATED NEWS:
When deputies arrived and began to search for Greco, they found him lying under a bush on the opposite side of the home's fence, the affidavit states. He reportedly had blood on his shirt and there was a cut on his wrist consistent with punching a window. 
After he was seen by medics and detained, he admitted to punching the window because he was drunk and mad at the woman who initially reported the incident. He was arrested and transported to the Marion County Jail. 
According to jail records, Greco has been arrested in the past on charges of domestic battery, DUI, assault, reckless driving and disorderly conduct.