'Upset' Florida man, 76, backs over staff member at car show after he was kicked out, police say
LADY LAKE, Fla. - A 76-year-old Florida man was arrested after he allegedly backed over a staff member at a car show for not letting him into the event, according to police. 
Anthony Guerra Jr., who lives in The Villages, was charged with aggravated battery with a deadly weapon after the incident that unfolded in the area of Alvarez Avenue and Main Street in Lady Lake on Saturday afternoon, according to an arrest affidavit from the Lady Lake Police Department. 
While trying to enter the car show event, a staff member approached Guerra and told him to leave due to his "aggressive behavior," the report said. Guerra reportedly threw a piece of paper out of his car window toward another staff member before looking at the man and reversing his car into him, police said. 
"The victim stated the defendant purposely and maliciously operated the vehicle in such a way to cause bodily harm due to being upset over being kicked out," the affidavit said.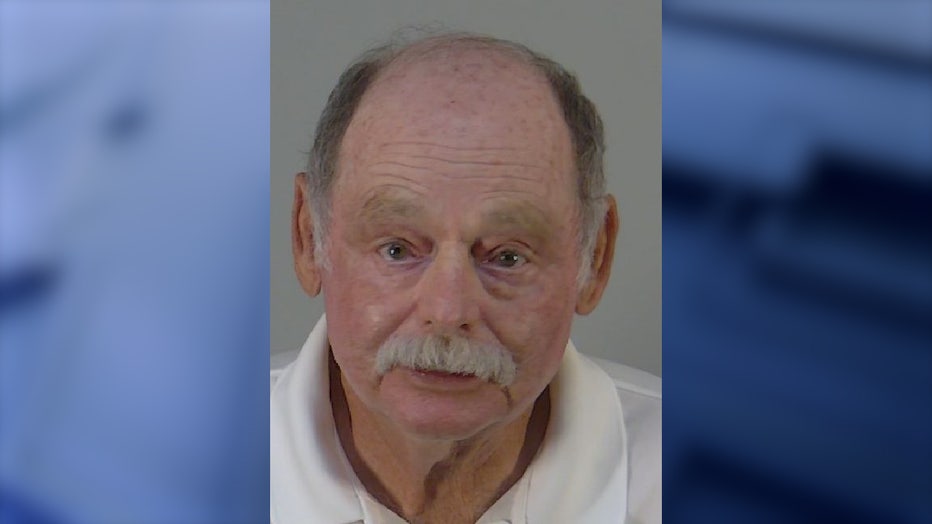 Photo: Lake County Sheriffs Office
The man was transported to a local hospital for a medical evaluation. His condition was not made immediately available. 
Police caught up with Guerra, who told them he "got upset with the staff due to not letting him in and letting another group of cars go in front of him," the report said. 
Guerra said the staff member called him an "a**hole," the report said, adding that "he did not see the victim until the victim was on his luggage rack on the rear of the vehicle."
MORE FLORIDA MAN: 
Other witnesses said Guerra "purposely ran the victim over due to being kicked out of the car show," the report said. 
Guerra has since been released from the Lake County Jail after posting $5,000 bond.