Florida man, 14-year-old boy throw rocks at Circle K door to break in during pre-planned burglary: deputies
MARION COUNTY, Fla. - A 24-year-old man and 14-year-old boy were arrested after they were caught throwing rocks into a gas station to break in and steal items, according to the Marion County Sheriff's Office. 
Juan Ramirez, 24, and the 14-year-old boy, who FOX 35 News is choosing not to name due to his age, were both charged with felony burglary and resisting officer without violence after the incident that unfolded at a Circle K on NW Gainesville Road in Reddick on Sunday, according to an arrest affidavit. 
Deputies were called to the gas station after business hours after a broken glass alarm was reported, the affidavit said. When deputies arrived, they noticed the glass on the store's front door was cracked and there were two stones lying in front of the door.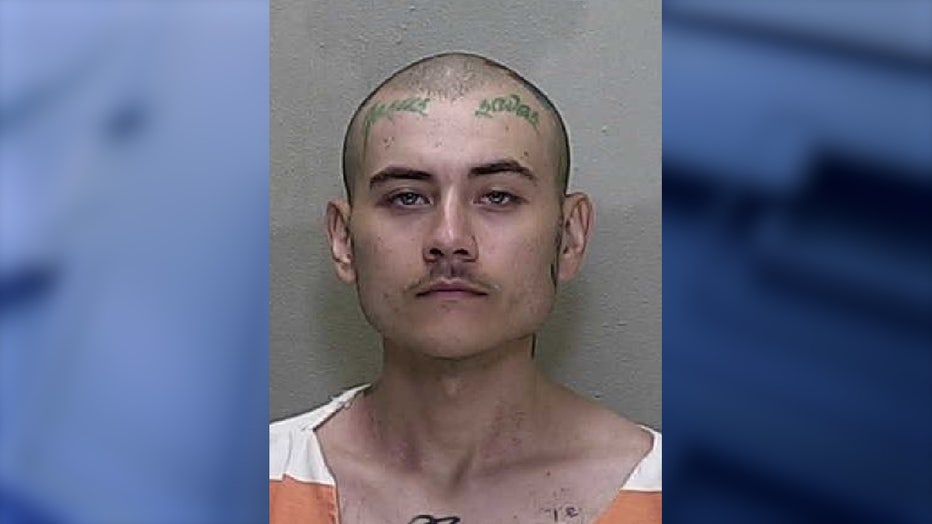 Photo: Marion County Sheriffs Office
The alarm company said two people were seen on surveillance footage approaching the store and throwing rocks at it to get inside before fleeing on foot, the report said. The store's surveillance footage showed a man, later identified as Ramirez, and another male, later identified as the 14-year-old boy, throwing rocks at the front door and taking off on foot when deputies arrived. The boy was seen throwing a rock twice. 
MCSO K-9's were also dispatched, and the duo was found about a half-mile down the street. The teen was bitten by one of the K-9s and suffered minor injuries. He was transported to a local hospital before being taken to the Marion County Jail. Ramirez was transported to the jail. 
In a post-Miranda interview, Ramirez admitted to deputies that he threw a rock at the door to go inside and steal items with the 14-year-old boy, the affidavit said. The boy, with his legal guardian present, also admitted to planning the burglary several days prior and throwing the rock at the door, the report said. 
Ramirez remains at the Marion County Jail on $1,000 bond. The teen's custody status is unknown at this time.