Orlando foodies can feast on subs at 1,000 feet in the air on Subway's new blimp
ORLANDO, Fla. - It's a bird… It's a plane… It's the Subway blimp!
The fast casual sub chain is taking to the sky in a new dining experience set to give customers a shot at enjoying a Deli Hero sub at 1,000 feet above the ground in a 180-foot-long blimp, Subway said in a press release. Subway in the Sky will fly over Orlando later this month – and a lucky group of sandwich lovers will get the chance to join the mission. 
Subway's new Deli Hero subs, first launched in July, feature a half-pound of freshly sliced meat. Whoever gets a chance to be on board Subway in the Sky will be able to enjoy them in the floating restaurant. 
"The Subway in the Sky reinforces a summer of exciting changes at all U.S. restaurants following the debut of freshly sliced meats and Deli Hero subs, a major expansion and new category in its Subway Series menu," Subway said in a press release. "Alongside 10 straight quarters of positive sales and international growth, the sky is no longer the limit for Subway."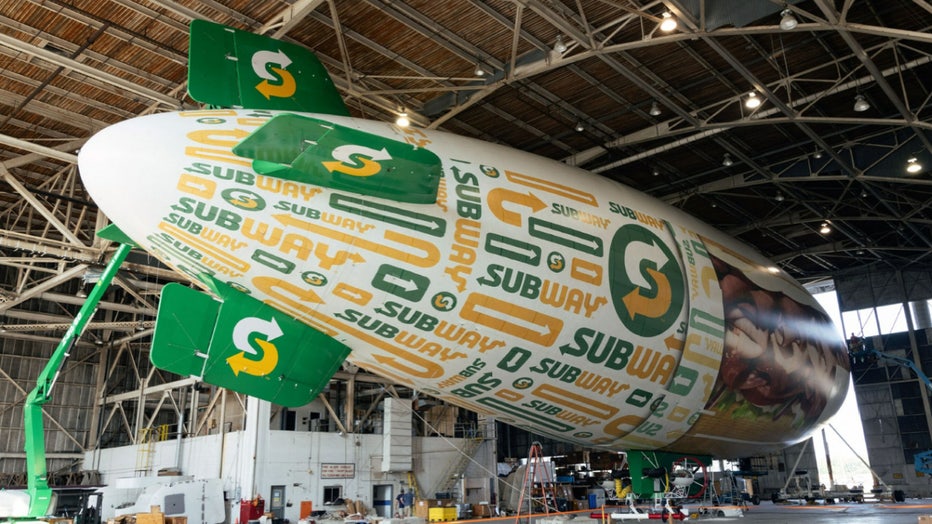 When is Subway in the Sky coming to Orlando?
Here's a look at the Subway in the Sky schedule:
September 5-7: Kansas City, MO (Registration is sold out)
September 19-20: Orlando, FL (Registration opens September 16 at 8 a.m.)
September 24, 26: Miami area, FL (Registration opens September 21 at 8 a.m.)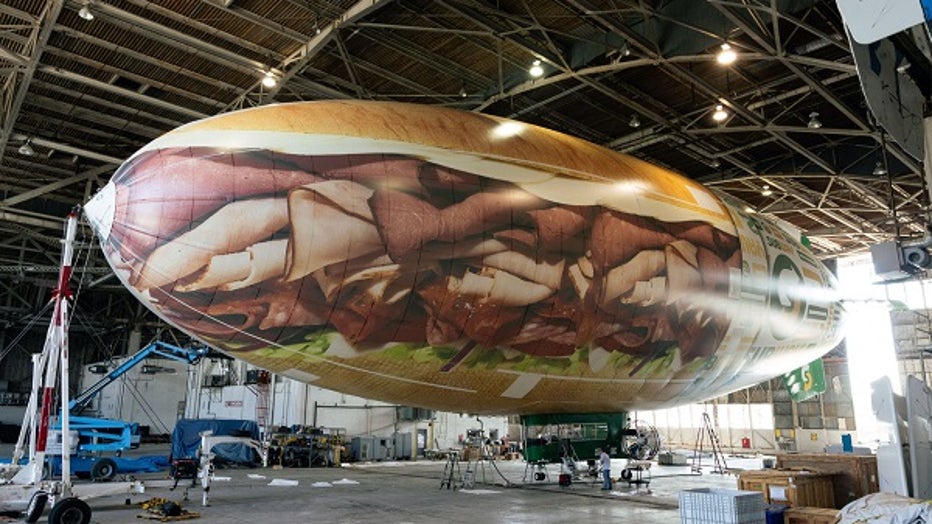 RELATED NEWS: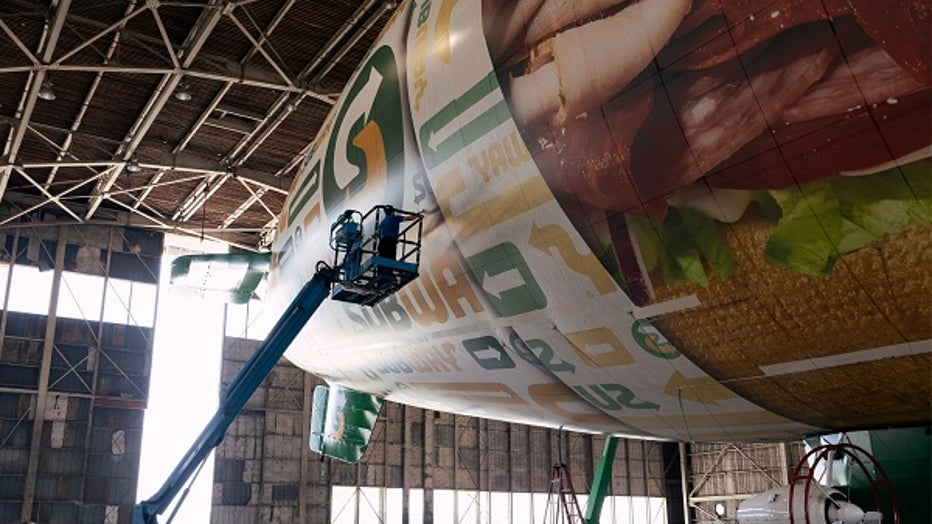 How to get on the Subway blimp
Up to 40 Subway fans per day per stop will be able to enjoy a "flight" of all four Deli Hero subs. 
To register, visit register.SubwayInTheSky.com.