Longwood officers bring balloons, flowers to home where Florida girl stabbed to death, sister hurt
LONGWOOD, Fla. - Three Longwood police officers brought flowers and balloons to a makeshift memorial outside a home where a three-year-old girl and 12-year-old girl were attacked and stabbed. The youngest girl died, and the older girl remains hospitalized in critical condition.
Their father, Juan Bravo-Torres, is facing first-degree murder and attempted murder charges in the attacks.
The memorial is growing among crime scene tape at the home on Highland Street near Seminole Avenue. The female officers came by on Friday morning with butterfly balloons and bouquets of flowers for the yet-to-be-identified little girl. 
"We all work hard to do our jobs, but there's always a human element to it. We just want the community to know we support them. Their (the community's) kids that go to our schools, that live in our community, and we just want them to feel the love and support, even though we have a job to do on one side," said Corporal Kimberly Feld, one of the officers who dropped off the balloons and flowers.
Longwood Police Officers left a balloon and flowers in front of a home, creating a makeshift memorial where a young girl was stabbed and killed allegedly by her father, and her 12-year-old sister was seriously injured.
According to the Longwood Police Department, the girl's 12-year-old sister walked nearly a mile to a McDonald's restaurant where her mother reportedly worked seeking help after she was attacked by her dad and pretended to be dead in order to escape.
 When officers made it to the house, they found the young girl dead in the bathroom and the girls' father also injured from what are believed to be self-inflicted stab wounds.
Longwood Mayor Matt Morgan visited the makeshift memorial Friday evening.
The girls' father, Juan Braco Torres, 39, who was named a person of interest in the attack, was arrested Friday on charges of first-degree murder and attempted first-degree murder, Longwood Police Sgt. Derek Chenoweth said. The father remains at the hospital in critical condition, and will be booked into jail when he is discharged.
MORE NEWS: Deputies searching for people seen in video after man found dead outside Orange County supermarket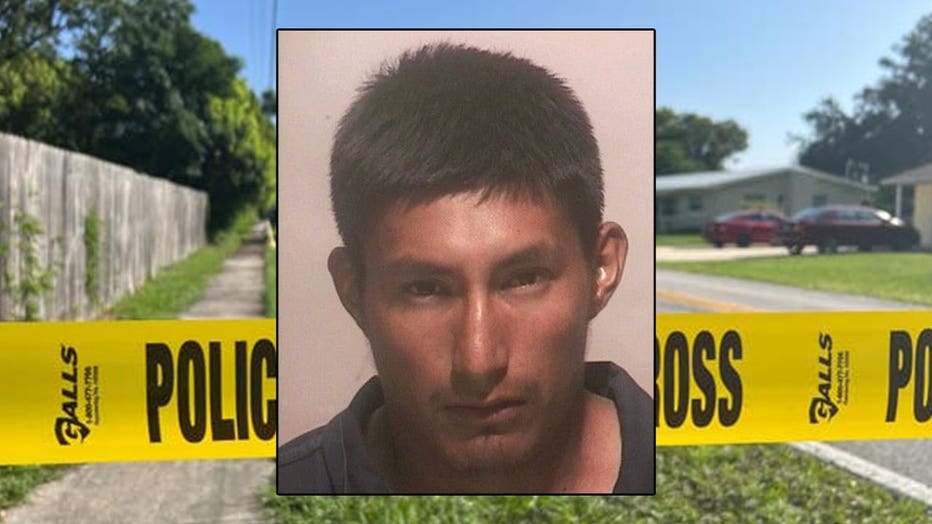 2007 traffic offense mugshot of Juan Bravo Torres
"It is incredible that this 12-year-old after being injured in the house was able to walk a mile to summon help. It speaks volumes of what it took to get away from danger," said Sgt. Chenoweth.
Police say the situation appears to be domestic in nature. The girls' mother was not home at the time.
Clarification: Longwood police initially reported that the youngest girl was four. They later clarified that she was three.