Mount Dora murders: Children of Florida couple slain inside their home release statement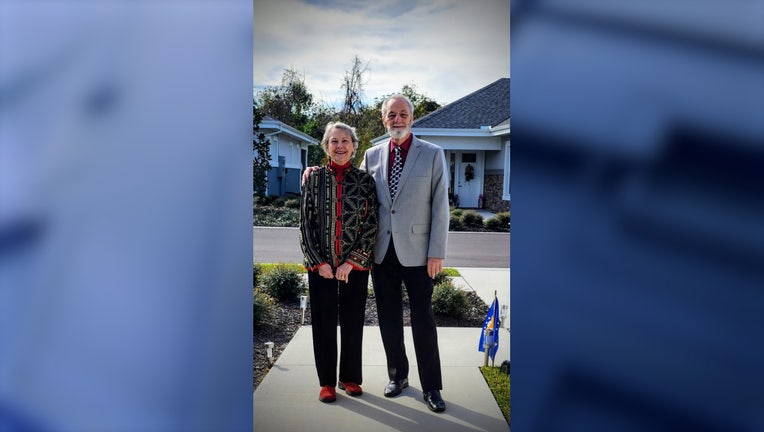 article
MOUNT DORA, Fla. - The children of a married couple found murdered at their Mount Dora retirement home released a statement Wednesday thanking the community for their support during "this most difficult time."
"We are stunned, devastated and heart-broken by the horrific murder of our parents," Anthony and Brittany Getman said in a joint statement. "If there are words to describe what has happened and its impact to our family and the community, we have not found them."
Police identified their parents Tuesday as 80-year-old Sharon Getman and 83-year-old Darryl Getman. The husband and wife were found dead inside their home in Waterman Village Saturday afternoon after a concerned neighbor noticed their garage door was left open.
MORE NEWS:
The couple adored the Mount Dora community, the children said, and have lived in the city for more than 20 years. 
"They were enjoying their golden years staying active and spending time with their many friends. We appreciate all the support we have received. It just shows how well thought of our parents were," the statement read. 
During a news conference Tuesday, Mount Dora Interim Police Chief Mike Gibson told reporters a person of interest in the murders was arrested out-of-state after she was found driving the couple's car. The woman had been escorted off the Waterman property hours before the couple was found dead inside their home. 
She was taken into custody on a charge of vehicle theft. Her identity has not been released at this time, but officers said she will be extradited back to Florida in the coming days. 
The Getman family are confident in the work law enforcement has done to solve their parents' murder. "They and their teams have worked tirelessly together and with other agencies to solve this crime. We look forward to a successful resolution," the children stated.