Florida man swipes car keys from baby stroller at Walt Disney World park, rummages through car: deputies
BAY LAKE, Fla. - A Florida man was arrested after he allegedly stole car keys from a baby stroller parked at a Walt Disney World park and rummaged through the owner's car, according to an arrest affidavit. 
Ahmed Snina of Orlando was charged with grand theft of a motor vehicle and burglary to a conveyance, the affidavit states. 
The incident happened July 21. An Orange County Sheriff's Office deputy responded to a call at Disney's Hollywood Studios where security personnel said they had a suspect detained by deputies in the security office, according to court records. 
Surveillance video showed Snina allegedly taking a baby stroller that was parked and unattended in the France area of EPCOT earlier that day. The 24-year-old grabbed several items from the stroller, including car keys to a KIA Sportage, court records show.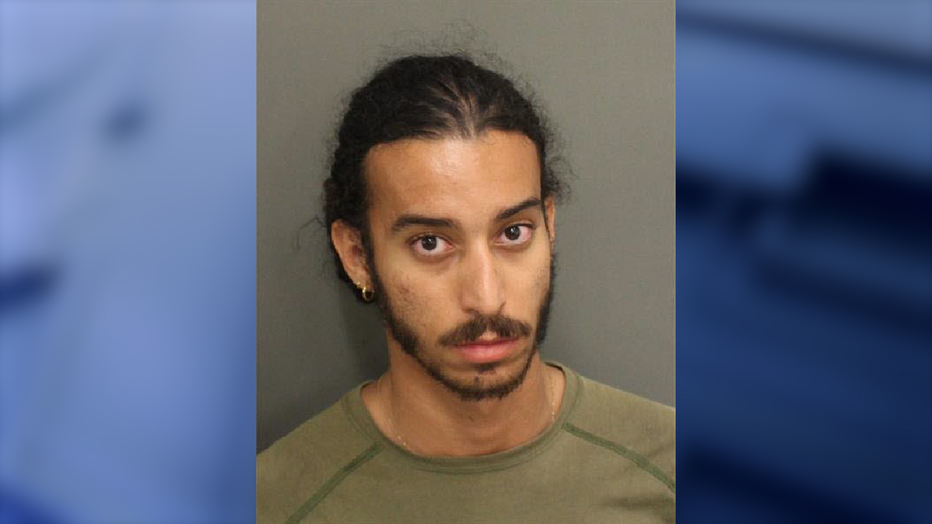 Photo: Orange County Sheriffs Office
The footage showed Snina walking through the EPCOT parking lot, where he located the car in the "CRUSH" section, according to the affidavit. He's then seen getting inside.
Deputies said he turned the car on and moved it to a different part of the parking lot. There, he allegedly rummaged through the car. 
He then turned the car off and left the car keys on the driver seat, the affidavit said. 
He then went to his own car and made his way to Disney's Hollywood Studios. 
Snina tried to get in line to enter the theme park, but was stopped by security who contacted the off-duty deputy working at the entrance of Hollywood Studios, the report states. 
The stroller owner said Snina did not have permission to take his baby stroller or car and remove anything from it and decided to press charges. 
Snina was arrested shortly after 11 p.m.
MORE DISNEY NEWS: 
In the report, deputies said this incident might be related to additional thefts at Animal Kingdom and EPCOT, but a spokesperson for the Orange County Sheriff's Office said there is not an active investigation involving Snina. 
FOX 35 News has reached out to Walt Disney World for comment.