FL principals arrested for DUI • FL teacher accused of selling drugs • FL principal sends $100k to 'Elon Musk'
Two Brevard County public school teachers were arrested for DUI, one Seminole County teacher was arrested for trafficking fentanyl, a Central Florida woman who is behind bars is accused of soliciting other inmates to murder her family, a Florida principal attempted to send $100k worth of school funds to Elon Musk through an apparent scam, and the IRS sent a Florida man, two other peoples' tax returns: Here is FOX 35's Week in Review. 
2 Brevard Public School principals arrested on DUI charges
Two school principals in Brevard County have been arrested and accused of driving while under the influence, officials said.
John Harris, 62, the principal at Heritage High School, as arrested on Friday in Melbourne, and Jenifer Born, 56, the principal of Lewis Carroll Elementary, was arrested on Saturday. Both were arrested in separate incidents, officials said, and have been placed on administrative leave. 
Seminole County teacher arrested for fentanyl trafficking, deputies say
An instructional coach for Seminole County Public Schools was arrested over the weekend under suspicion of trafficking fentanyl, a potent synthetic opioid.
Shavon Pearson – who works at the 9th Grade Center, near Seminole County High School – was booked into jail on a charge of trafficking at least four grams of fentanyl on Saturday afternoon, according to the arrest affidavit.
She has since been released from jail on a $15,000 bond, records show.
Florida inmate accused of trying to get other inmates to murder her family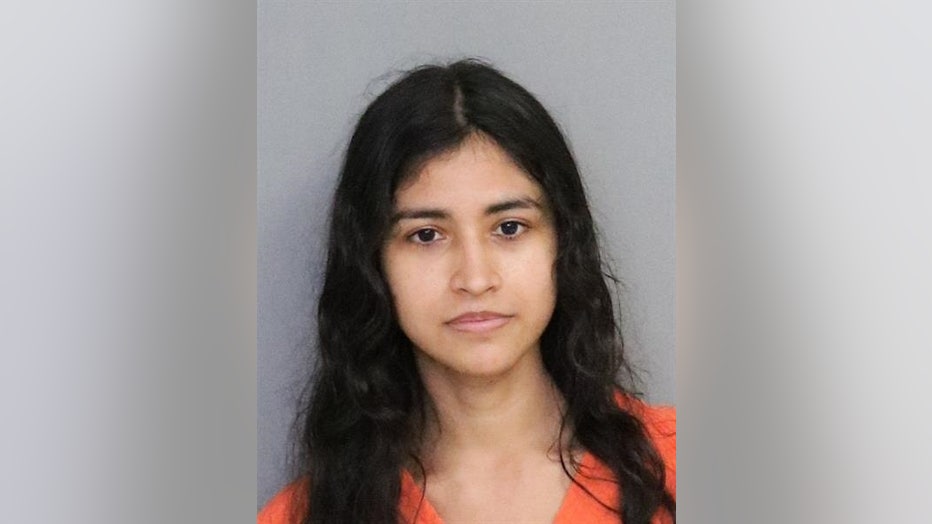 A Central Florida woman who is behind bars is accused of soliciting other inmates to murder her family members, according to the Osceola County Sheriff's Office.
Tureygua Inaru is facing three counts of solicitation to commit murder and cyberstalking.
The sheriff's office said in December 2022, it received information that an inmate at the Osceola County Department of Corrections was attempting to solicit other inmates to murder her family members and an Assistant State Attorney with the Ninth District.  
Florida principal allegedly wrote $100K check to 'Elon Musk' in apparent scam
A principal at a charter school in Oak Hill stepped down after she allegedly wrote a $100,000 check with school funds to a person she believed to be Elon Musk.
Dr. Jan McGee has served at Burns Science and Technology Charter School for 12 years. At the most recent board meeting, tensions rose as three members of the administration filed their resignations in light of the incident.
In an effort to keep them employed, McGee countered by resigning herself. The board accepted the resignation. The other three leaders decided to stay on board.
IRS accidentally sends Florida man two other peoples' tax returns
Stapled-in with his return, a local man got the surprise of the tax season when he found two other people's paper returns in with his own.

Cory Wannick said the IRS sent him back the paper tax return he filed because he signed it in the wrong place. "Went to the post office yesterday to send it back after re-signing it. Noticed that my return was considerably heavier than I originally sent it," he said.

When he looked page by page, Wannick was stunned, finding not one, but two other people's paper returns stapled together with his. "Which I thought was a huge mistake on the IRS's part," Wannick said.