Seminole County teacher arrested for fentanyl trafficking, deputies say
SANFORD, Fla. -
An instructional coach for Seminole County Public Schools was arrested over the weekend under suspicion of trafficking fentanyl, a potent synthetic opioid.
Shavon Pearson – who works at the 9th Grade Center, near Seminole County High School – was booked into jail on a charge of trafficking at least four grams of fentanyl on Saturday afternoon, according to the arrest affidavit.
She has since been released from jail on a $15,000 bond, records show.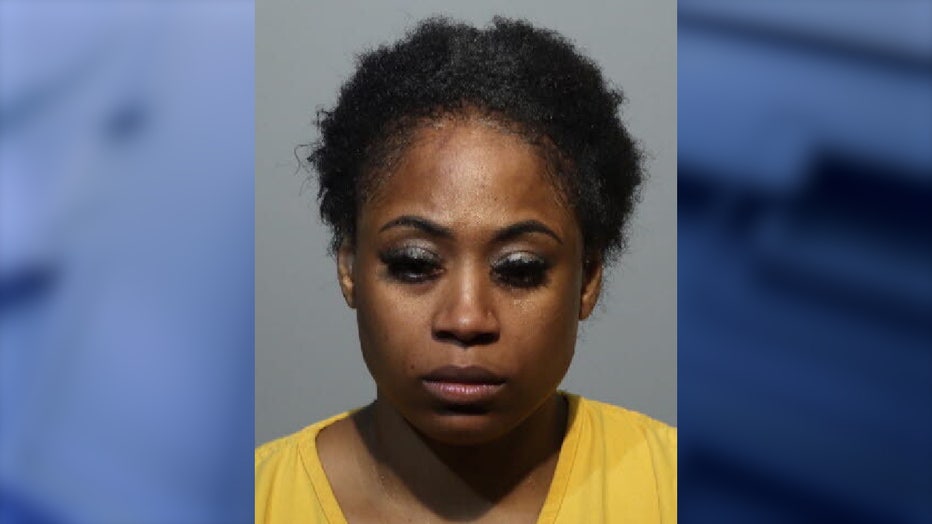 Pictured: Shavon Pearson (Photo via Seminole County Sheriff's Office)
In a statement, Sanford police said dispatch received a 911 call on March 25 around 1:30 a.m. about a female driver allegedly pointing a firearm at them. Officers located the vehicle around Academy and Carver avenues and conducted a traffic stop.
Police said Pearson was driving that vehicle.
During a search, police found eight grams of Fentanyl, a loaded 9mm handgun, and a gram of cannabis in her vehicle. Pearson did not talk with officers and asked to speak to an attorney.
However, while on the phone with a family member, Pearson reportedly said she had been set up, according to the police report.
A spokesperson for Seminole County Public Schools confirmed that Pearson was employed as an instructional coach with the district, and said that she was immediately placed on administrative leave after learning of her arrest.
A court date is set for May 16. 
Anyone with information is asked to contact Sanford police or Crimeline.