FL man sentenced for killing daughter • Giant snake crosses road • FL inmate released accidentally from jail
A Florida man is accused of impersonating an officer and stealing from an elderly man, watch a giant python cross a Florida road, a Florida inmate is back in jail after being released accidentally, photo shows suspect in carjacking at Orlando International Airport last week, and a Longwood father pleaded guilty to fatally stabbing his daughter and attacking his other child: Here's FOX 35's Week in Review. 
1. Florida man accused of impersonating officer, stealing from elderly man at 7-Eleven: Deputies
Deputies have arrested a man who they said impersonated a police officer and stole jewelry from an elderly man at a 7-Eleven gas station back in December. James Troy Davis, 52, was arrested for robbery, impersonating a law enforcement officer, and false imprisonment on Jan. 12, deputies said. 
Davis reportedly told the man to park in one of the parking spots in front of the 7/11. Soon after, Davis began to flash what the man said were patrol lights on the grill of his vehicle. 
Deputies said Davis then accused the man of wearing stolen jewelry and threatened to arrest him if he didn't hand it over. The man got scared and handed the jewelry over to Davis.  He took a photo of the jewelry and told the man he'd return it to him within an hour if he could confirm it was not stolen. 
Davis took off with the man's two gold rings, a necklace, and a bracelet all worth $30,000. Davis was caught on surveillance with his truck and was tracked down to a mobile home. 
2. WATCH: Giant python crosses road in Florida Everglades
A video of a gigantic Burmese python crossing a road in the Florida Everglades is stunning viewers – but many think the person taking the video should've run it over. 
Kym Clark was driving with friends earlier this year through Everglades National Park when they spotted something laying across the roadway. 
As they got closer, the group realized it was a massive, 15-foot Burmese python! 
"No, Siri, we don't want to proceed to the route!" Clark joked in her caption on social media.
She stopped the car and the group got out to take a video of the giant snake at a safe distance, which Clark posted to Instagram. The video shows the python slithering across the road and into the grass where it disappeared. 
3. Florida inmate back in jail after accidental release in Seminole County: deputies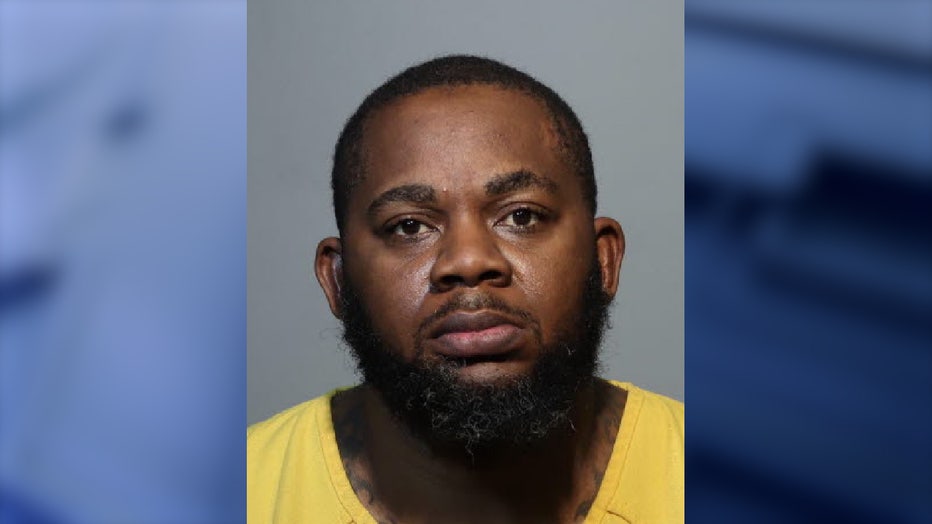 Pictured: Alan Dixon (Photo via Seminole County Sheriff's Office)
An administrative investigation is underway after an inmate was accidentally released from the Seminole County jail Sunday night.
According to the sheriff's office, 42-year-old Alan Dixon, a man facing several charges including human trafficking, was released from the John E. Polk Correctional Facility in Sanford at 9 p.m.
On Tuesday, it was discovered that Dixon should have remained in custody on a Department of Corrections hold, authorities said in a news release.
Deputies returned Dixon back to the jail late Tuesday night. 
4. Photo shows suspect in carjacking at Orlando International Airport: police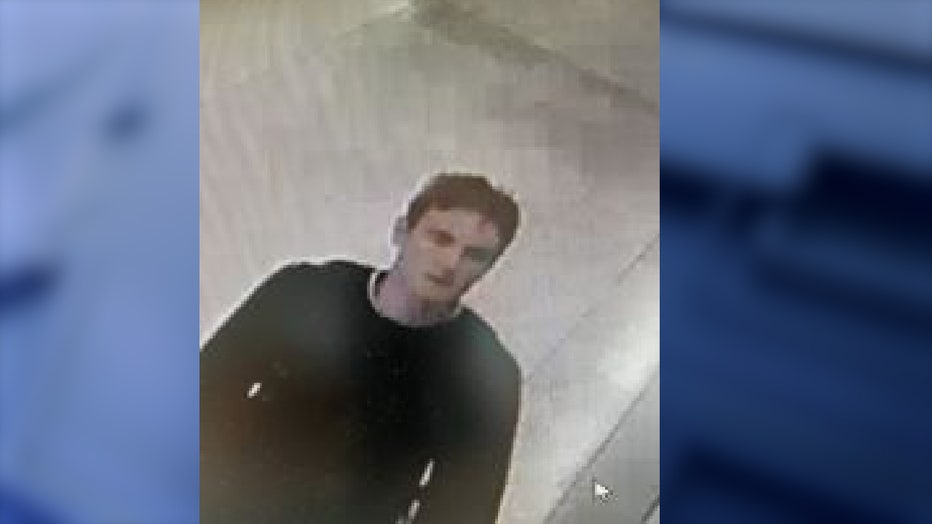 (Photo via Orlando Police Department)
The Orlando Police Department is asking for the public's help in identifying a man they believe carjacked a person at the Orlando International Airport early Monday.
On Tuesday, police released a surveillance photo of the suspect they said was armed with a gun when he approached a victim sitting in a car at the curbside of Frontier Airlines around 12:10 a.m. 
Officers said the victim got out of the vehicle and the man got inside of it and drove off. Officers were notified of the incident about 10 to 20 minutes later.
5. Longwood father pleads guilty to fatally stabbing daughter, trying to kill her sister; sentenced to life
A Longwood man has been sentenced to life in prison after he fatally stabbed his 3-year-old daughter and attacked his 12-year-old in their home in July 2022. 
Juan Bravo-Torres, 36, entered a guilty plea for life in prison for the first-degree premeditated murder of 3-year-old Eva Bravo-Herrera and the attempted murder of his 12-year-old daughter at their Longwood home on July 21, 2022.
Bravo-Torres grabbed his 12-year-old daughter's neck when she was sleeping and sliced her throat, an arrest affidavit states. The girl reportedly told police that her dad went to get another knife and that's when she got up and found her little sister on the floor in the hallway. The girl said her dad attacked her again and she fought back, but eventually played dead hoping he would stop. 
When officers arrived at the home on Highland Street, police said they found Bravo-Torres in the bathroom with injuries to his torso and he was unconscious. They said they also found the little girl who was already dead.