VIDEO: Famous smiling shark 'Snooty' greets diver off coast of Florida
JUPITER, Fla. - Meet Snooty. 
This 9-foot female lemon shark has become a Florida celebrity thanks to her uncanny resemblance to Bruce the shark from the animated film "Finding Nemo." 
Snooty isn't new to the Sunshine State. She originally went viral in 2016 when a photographer captured a photo of her and her big grin in the waters off of Juniper, Florida. A year later, diver Cassie Jenson, who said she had been wanting to meet Snooty, finally got a chance to see the toothy predator in person. 
"Snooty FINALLY introduced herself to me today!!!" she captioned the photo. "I've been wanting to meet her for so long... we both were smiling the whole dive. I love her, she is so special!!"
TRENDING: Video shows bobcat stalking alligator in Florida; what happened next may surprise you
Rayna O'Nan, an underwater photographer and diver, tells FOX 35 she has been photographing Snooty for the past several years and posting updates on her Instagram page, @oceanraysphotography. 
"So I've known Snooty for about six years and been working with her for about three years."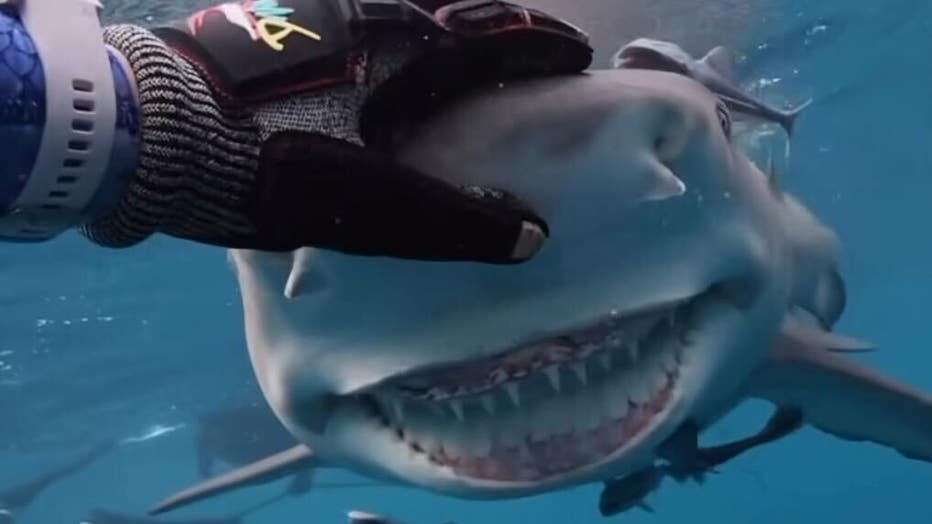 O'Nan said Snooty typically inhabits the waters of West Palm Beach and Jupiter between November and May before migrating every summer.  Video posted in January shows Snooty -- with her big smile -- swimming up to O'Nan and receiving a pet on the nose. 
"So happy to have the queen grace us with her presence on my snorkel trip," O'Nan captioned the video. 
So where does Snooty's famous smile come from? According to O'Nan, it's likely due to a deformity, not a fishing injury like previously thought. 
MORE NEWS: Florida teacher fired over 'inappropriate' lesson: 'I didn't do anything wrong'
According to the Florida Museum of Natural History, lemon sharks represent little threat to humans. According to the International Shark Attack File, there have been only 10 unprovoked attacks by lemon sharks, all occurring in Florida and the Caribbean, and no fatal attacks. 
However, despite Snooty's friendliness, O'Nan emphasized that the videos she posted were performed by professionals and should not be attempted. Her best shark safety advice is to stay out of murky water and do not swim at dawn or dusk or near fishing activity.