Ejected Florida high school football fan caught circling stadium with several stolen guns, police say
ORLANDO, Fla. - A man was found circling an Orlando high school football game with several stolen guns in the car, according to the Orlando Police Department. 
Members of the Orlando Police Department were on routine patrol as Jones High School hosted Tampa Jesuit High School faced off in the annual Legacy Classic at Camping World Stadium on Friday night. 
Officers saw a man who was kicked out of the game get into a car in the parking lot, which was seen circling the area several times "as if they were looking for someone," police said. 
When officers initiated a traffic stop, six men were inside the car and probable cause was established for a search.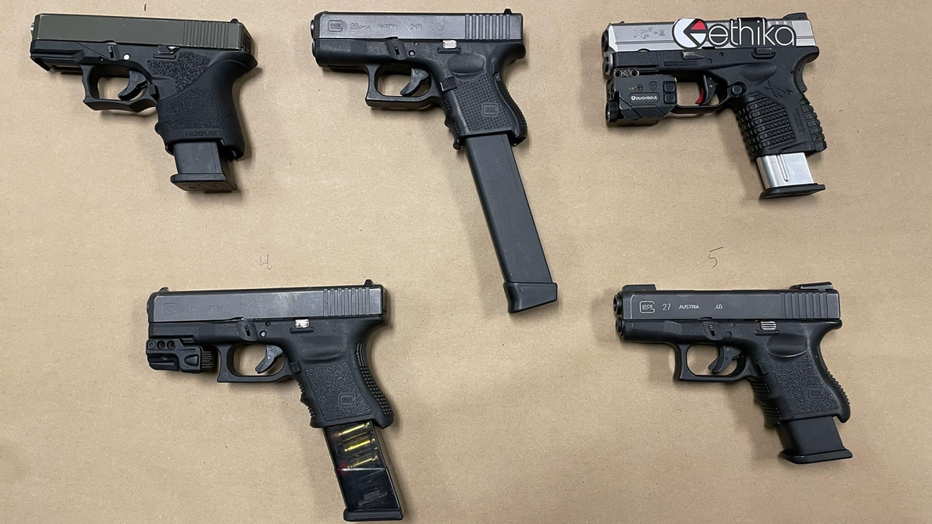 Photo: Orlando Police Department
During the search, five guns were recovered – three of them were listed as stolen and one was a "ghost gun," meaning it had no serial number, police said. 
MORE CRIME NEWS: 
FOX 35 News reached out to the Orlando Police Department to see if any arrests were made.