Daytona 500 weather: Will it rain during the Great American Race?
DAYTONA BEACH, Fla. - Thousands of NASCAR fans plan to attend the Great American Race at the Daytona International Speedway on Sunday afternoon, but will they need to bring a rain poncho?
The FOX 35 Storm Team will be tracking for rogue showers along the Central Florida coast, but any rain should be light and brief.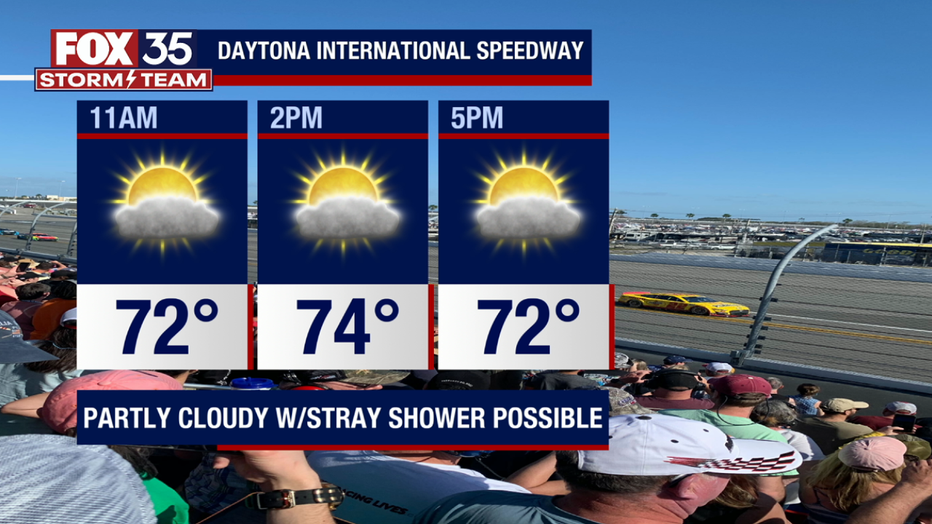 Despite potential rain chances, it'll be a great day in Daytona Beach with the return of warmer weather! High temperatures will warm to nearly 79 degrees.
RELATED STORIES:
The race is set to begin at 2:30 p.m. ET. If you're not attending the event in person, you can watch the race on the FOX channel or live-streamed on the FOX Sports app.
Central Florida forecast
Today's high: 83 degrees
Tonight's low: 60 degrees
Main weather concerns: It will be warmer Sunday with winds no longer a nuisance. With light winds out of the east, highs will warm into the upper 70s to low 80s under a mix of sun and clouds. Isolated rain chances will be possible along the coast beginning this morning and lasting through the afternoon.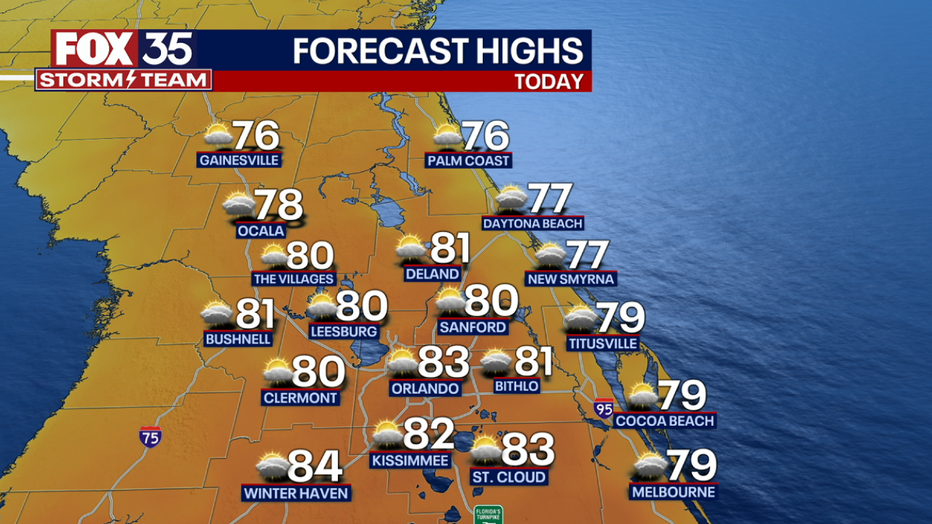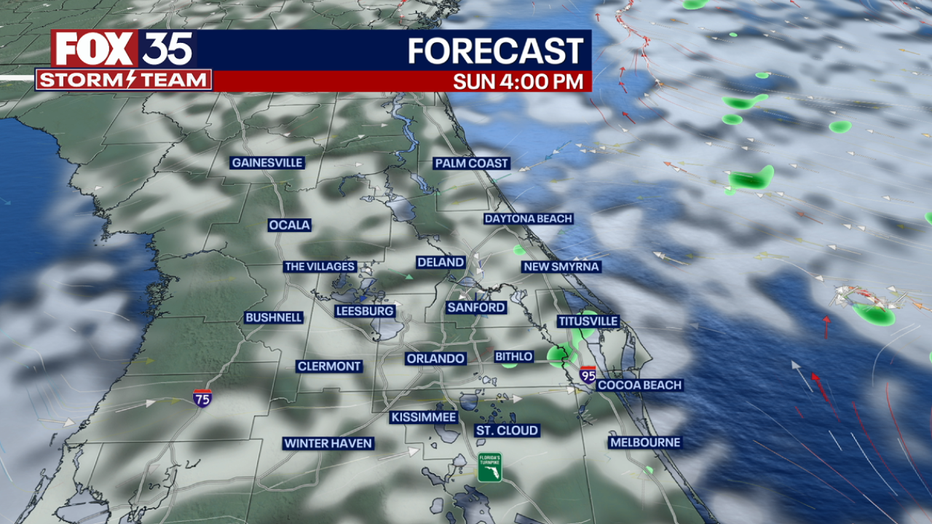 BEACHES: Better weather along the beaches today with an onshore wind and some sunshine. A high rip current risk does continue through this weekend so be careful if you plan on getting into the water! We can't rule out a stray shower or two throughout the day. Any rain should be short-lived. Highs warm to the upper 70s.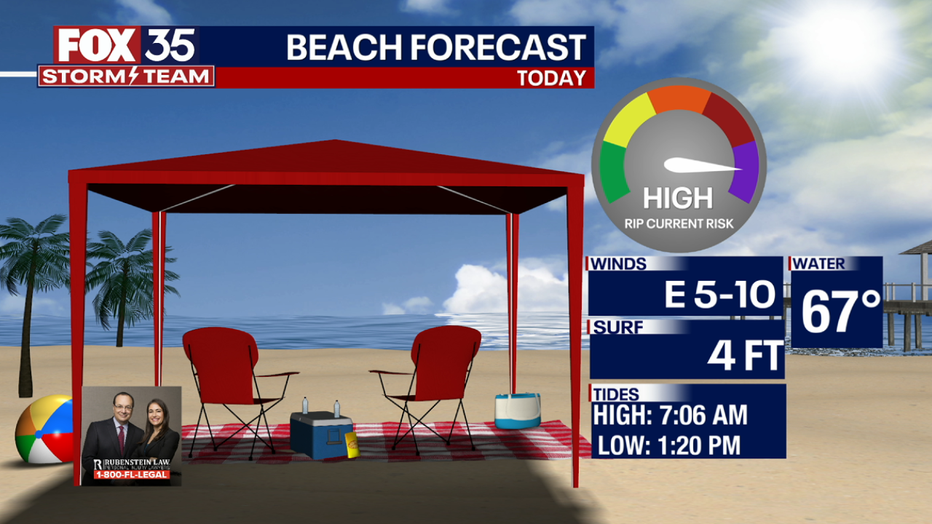 THEME PARKS: A fair day for the parks with comfortable weather this afternoon with sunshine. Highs warm to near 82 degrees with a light breeze.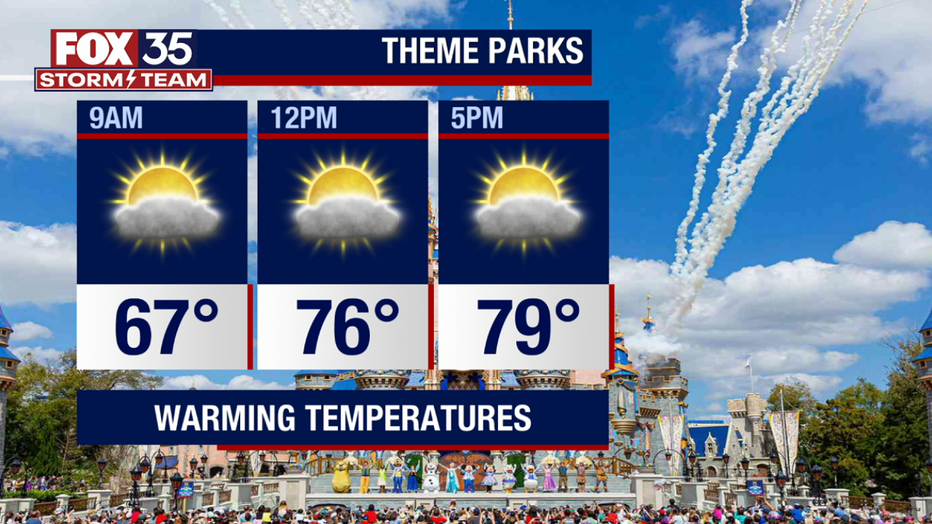 OUTLOOK: After the brief cool-down Saturday, our temperatures will quickly climb in the week ahead with high pressure building in over Florida.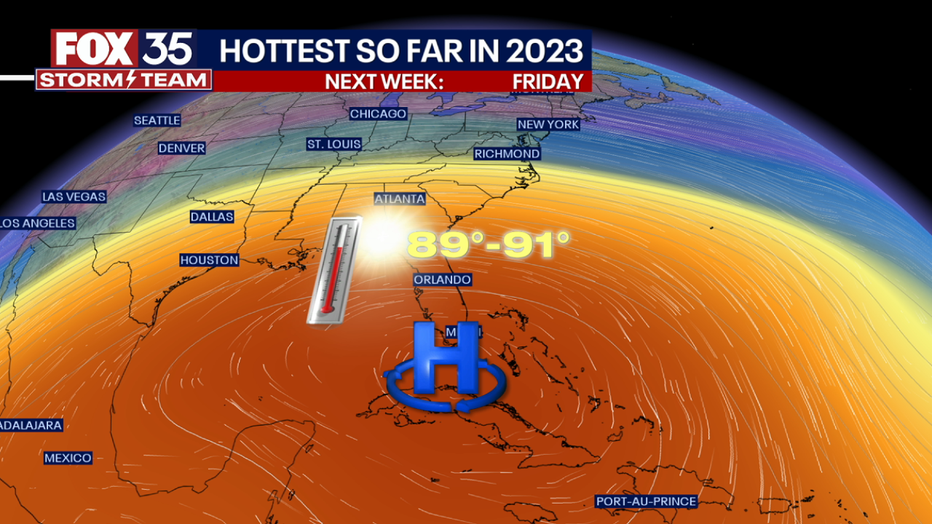 A south flow will bring record heat by midweek with potential for 90 degrees. In fact, Orlando has never hit 91 degrees in record history in February! The one silver lining of this heat: lower humidity.