Orlando Weather Forecast: Patchy fog possible ahead of warm, pleasant President's Day
ORLANDO, Fla. - Tonight's low: 60 degrees | Tomorrow's high: 83 degrees
 
Main weather concerns: Central Florida will see patchy fog late Sunday evening and into early Monday morning but that will lift as the day warms up. Lows will reach into the mid-50s overnight with highs on President's Day reaching into the 80s.
BEACHES: A high rip current risk does continue through this weekend so be careful if you plan on getting into the water! We can't rule out a stray shower or two throughout the day. Any rain should be short-lived. Highs warm to the upper 70s.
THEME PARKS: A fair day for the parks with comfortable weather this afternoon with sunshine. Highs warm to near 82 degrees with a light breeze. 
OUTLOOK: After the brief cool-down Saturday, our temperatures will quickly climb in the week ahead with high pressure building in over Florida.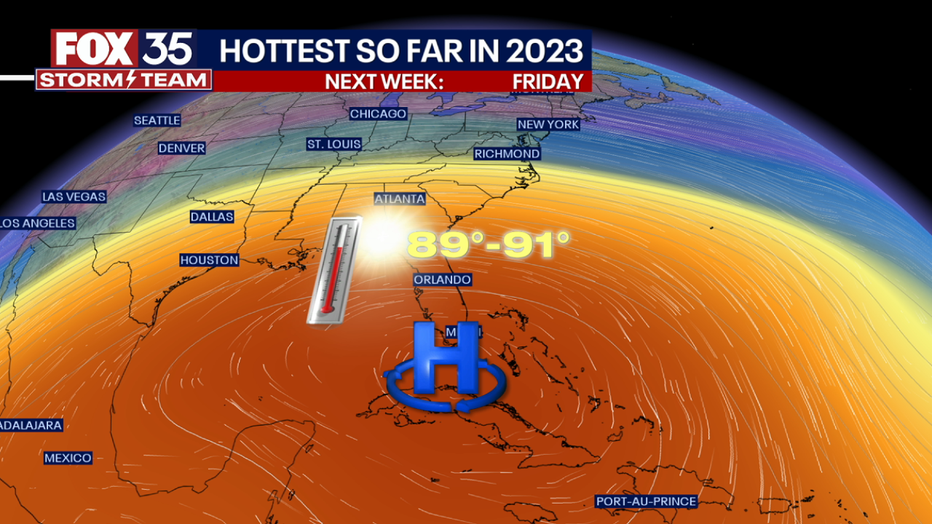 A south flow will bring record heat by midweek with potential for 90 degrees. In fact, Orlando has never hit 91 degrees in record history in February! The one silver lining of this heat: lower humidity.