Black Friday Headquarters: Get tips and tricks for a happy shopping day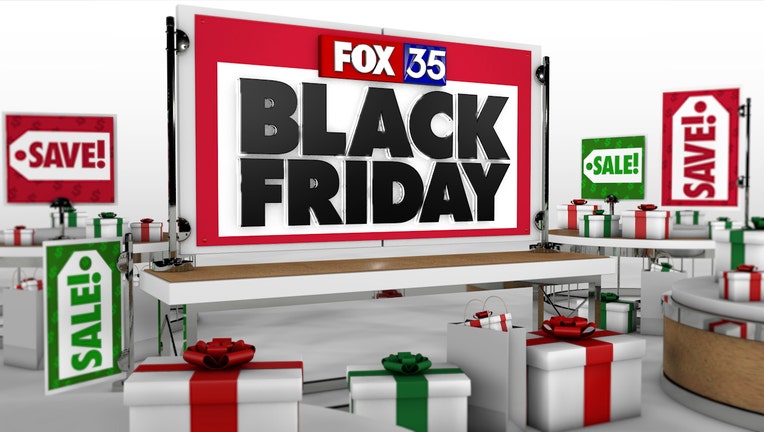 article
ORLANDO, Fla. (FOX 35 ORLANDO) - FOX 35 is getting you ready to find the best deals and shop online this Black Friday.
Our team of experts took your questions live on Good Day Orlando Friday morning from 7a-10a. 
The mad scramble between Thanksgiving and Christmas is six days shorter this year, meaning stores could be more packed this holiday season.
Black Friday once again kicks off the start of the holiday shopping season. But with six fewer days than last year, it will be the shortest season since 2013 because Thanksgiving fell on the fourth Thursday in November — the latest possible date it could be. That means customers will have less time to shop and retailers will have less time to woo them.
RELATED: 10 of the best Black Friday sales and where to get them 
Many of the big box retailers, including Walmart, are offering big deals to lure in customers. 
RELATED: Walmart Black Friday Deals 
Adobe Analytics predicts a loss of $1 billion in online revenue from a shortened season. Still, it expects online sales will reach $143.7 billion, up 14.1% from last year's holiday season. 
The National Retail Federation, the nation's largest retail trade group, baked the shorter season into its forecast, but it says the real drivers will be the job market. It forecasts that holiday sales will rise between 3.8% and 4.2%, an increase from the disappointing 2.1% growth seen in the November and December 2018 period that came well short of the group's prediction.
Last year's holiday sales were hurt by turmoil over the White House trade policy with China and a delay in data collection by nearly a month because of a government shutdown. This year's holiday forecast is above the average holiday sales growth of 3.7% over the previous five years.
NRF expects online and other non-store sales, which are included in the total, to increase between 11% and 14%, for the holiday period.
Black Friday is expected to once again be the largest shopping day of the season, followed by the last Saturday before Christmas, according to MasterCard SpendingPulse, which tracks spending across all types of payments including cash and check. Thanksgiving Day isn't even on the top 10 holiday shopping days, according to MasterCard. 
Savvy shoppers know that Black Friday presents some of the best deals of the year on pricey electronics like TVs. But new owners of internet-connected smart TVs might not be as good at spotting hackers as they are at spotting deals. The FBI's Portland, Oregon, field office shared some tips this week for anyone who needs to secure a smart TV.
RELATED: Black Friday smart TV buyers should take this FBI cybersecurity advice 
Overall, the National Retail Federation expects Americans will spend about $730 billion this holiday season.
The Associated Press contributed to this report.