6 secret waterfalls in Florida that are worth chasing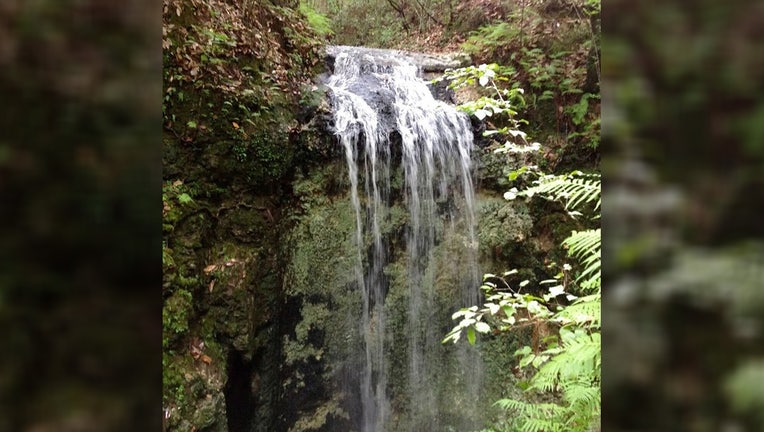 article
ORLANDO, Fla. - When you think of Florida, waterfalls aren't exactly the first thing that comes to mind. Did you even know they exist in the Sunshine State? It's one of those hidden gems that you can find when you go beyond the beaches and theme parks. So in this case, yes, you SHOULD go chasing waterfalls. 
Below are six spots in Florida worth a day of discovery to see some gorgeous waterfalls.
---
Falling Waters State Park
Tucked away in the North Florida city of Chipley is Falling Waters State Park, which is home to the tallest waterfall in Florida. Cory Sly (@petrorabbit on Instagram) shared video of one of his visits to the park, showing the boardwalk that leads you down to a deck where you can observe the 100-foot-deep, 20-foot-wide cylindrical pit into which a small stream flows that drops 73 feet to the bottom. 
MORE NEWS: Florida's oldest diner is still serving up nostalgia almost 100 years later
The park is open 8 a.m. until sundown 365 days a week and cost $5 per vehicle to visit.
Rainbow Springs
Rainbow Springs is home to three man-made waterfalls that are definitely worth a visit if you are taking a trip to Dunnellon. You can enjoy the view from one of the nature trails and then spend the day swimming, snorkeling, tubing, or one of the other various activities that are offered among the lush landscape. 
Morikami Museum & Japanese Gardens
If a tranquil setting is what you need, Morikami Museum & Japanese Gardens in Delray Beach is where you want to be. This authentic Japanese garden is one of the most impressive sights to be seen, along with its man-made waterfalls. You will be fully immersed into Japanese culture and can enjoy festivals and unique exhibits throughout the year. 
Falling Creek Falls
One of Florida's little known hidden gems is located just north of Lake City. A boardwalk trail leads you to overlooks on a waterfall, described as a "spectacular root-beer-colored cascade, which plummets more than 10 feet over a deep lip of limestone and flows away over limestone boulders at the bottom of a ravine."
MORE NEWS: This Florida gem is the state's oldest bar
Devil's Millhopper Geological State Park
This self-described "geological wonderland" is a must-see in Gainesville. A boardwalk among the breathtaking nature trail takes guests down to a 500-foot wide, 120-foot deep sinkhole where natural waterfalls trickle down the steep slopes of the limestone walls. This park has been a favorite to visit since the 1880s.
TRENDING: 8 bizarre, must-see roadside attractions in Florida
Steinhatchee Falls
Not the tallest waterfalls in Florida, but they are the widest!  A scenic stop in the Big Bend, Steinhatchee Falls is made up of waters carved deeply into the coastal limestone shelf to create a broad but shallow waterfall. Visitors can also explore the 3-mile trail, or do some fishing and canoeing among the scenic views.