8 bizarre, must-see roadside attractions in Florida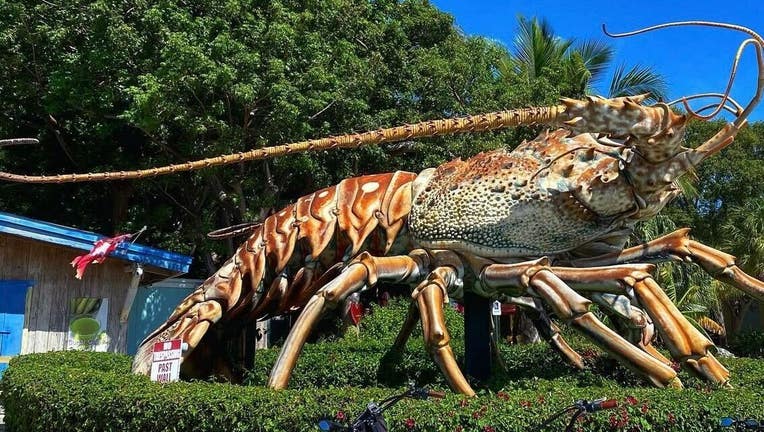 article
ORLANDO, Fla. - Florida is known for being wacky and weird. From a gigantic lobster statue to a famous "haunted doll," the Sunshine State is filled with unique (and sometimes bizarre) roadside attractions that are worth pulling over for. 
---
Dinosaur World, Plant City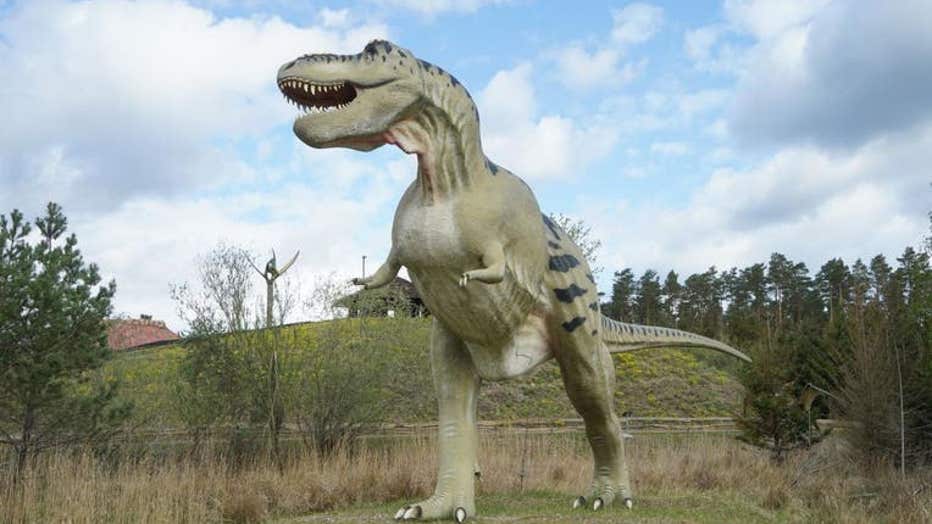 Dinosaur World in Plant City is a dinosaur-themed park and Central Florida's only attraction dedicated to the prehistoric giants of years past. Dinosaur World offers families a chance to wander among hundreds of life-sized dinosaurs in a natural setting. They typically offer interactive exhibits for kids and a dino-themed playground.
The attraction is also autism-friendly, according to their website.
Skunk Ape Research Headquarters, Ochopee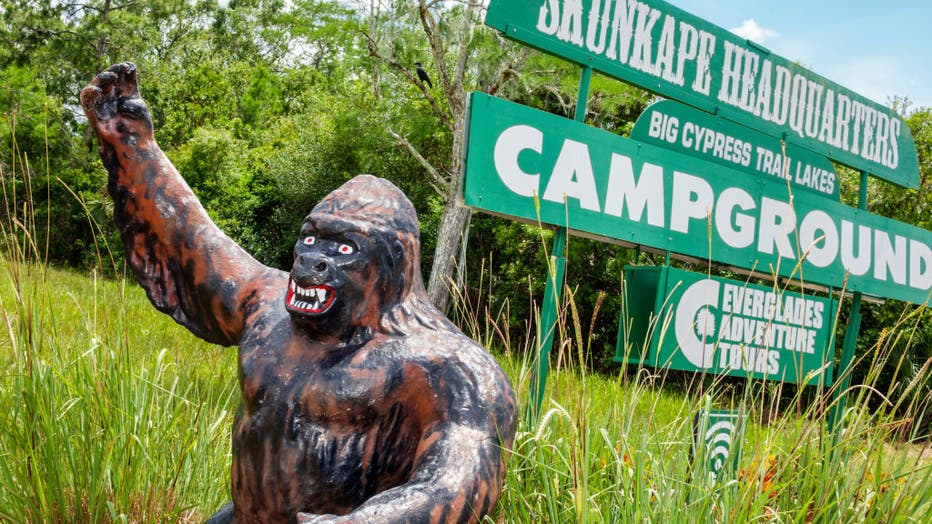 A mythical sculpture in front of Skunk Ape Research Center Headquarters sign. (Photo by: Jeffrey Greenberg/Universal Images Group via Getty Images)
Are you looking for Big Foot? Surprise: he's been in the Florida Everglades all this time! 
TRENDING: 6 secret waterfalls in Florida that are worth chasing
The Skunk Ape Research Headquarters in the small town of Ochopee is dedicated to sharing information on skunk ape sightings, but visitors can also pick up souvenirs, take a selfie with the skunk ape statue out front, and check out some fun exhibits or go camping.
Smallest post office in the U.S. , Ochopee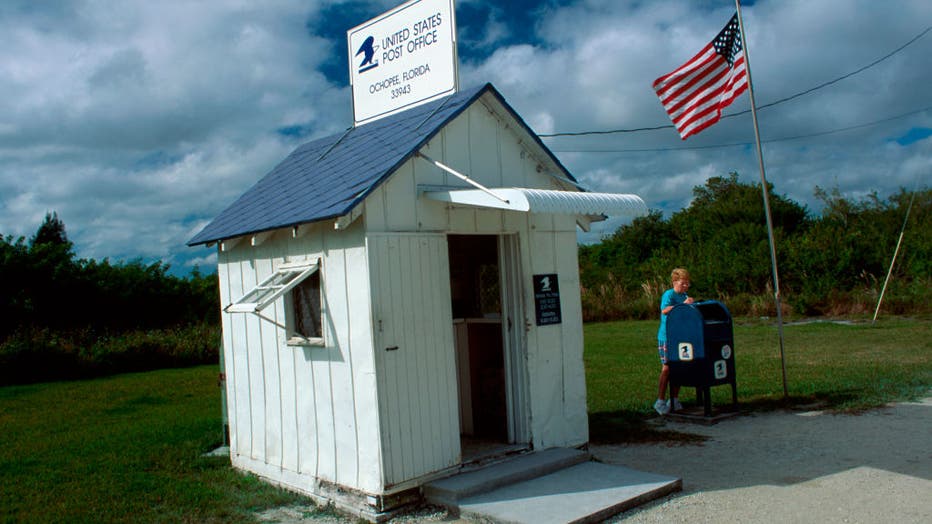 Florida, Everglades, Ochopee Tamiami Trail smallest US Post Office building. A German tourist mails a post card. (Photo by: Jeffrey Greenberg/Universal Images Group via Getty Images)
With barely enough room for one person, the smallest post office in the country can be found in Florida. The building used to be a tomato farm shed before a fire destroyed the town's official post office in 1953. The tiny post office is still in operation today.
Goofy Golf, Panama City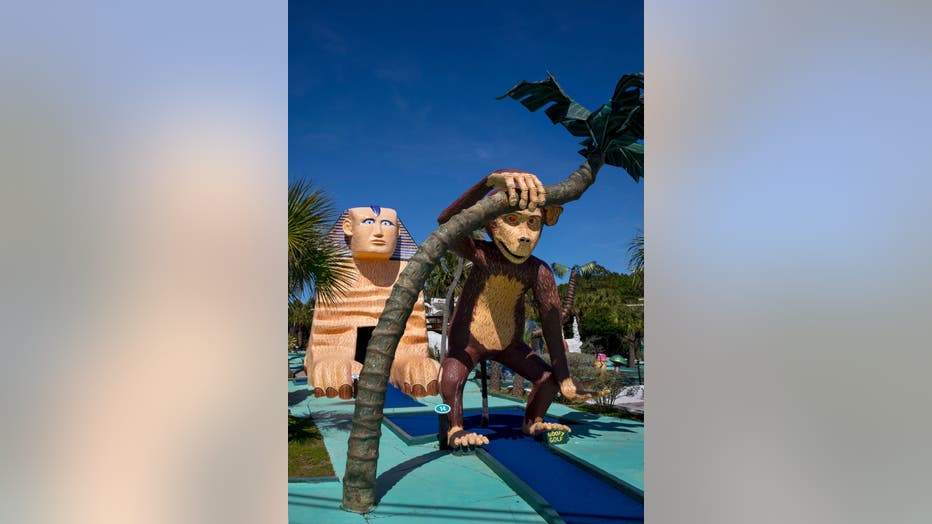 (photo by Barry Lewis/In Pictures via Getty Images)
You can't go to Panama City without stopping at Goofy Golf. This vintage tourist mini golf course is full of obstacles including dinosaurs, aliens, a giant monkey, and a Sphinx. The roadside attraction has been around since 1959 and is a true Florida gem!
Big Betsy, Islamorada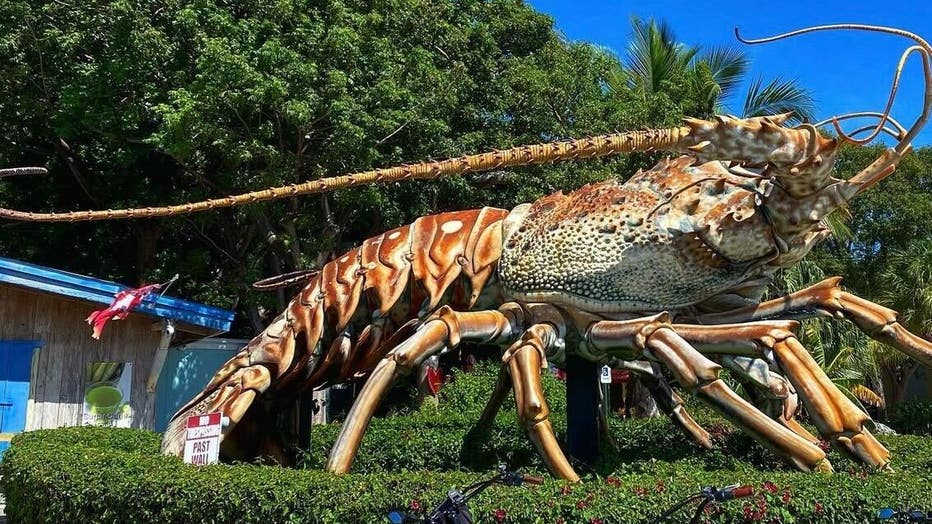 Photo credit: @tgeist23 via Instagram
Standing 30-feet tall and 40-feet long, Betsy the lobster is believed to be the World's Largest Lobster and resides at Rain Barrel Village. This beloved landmark was constructed in the 80s and took five years to complete. The Florida Spiny Lobster statue sits right out front on the Overseas Highway for all to see. 
Robert the "haunted" doll, Key West
Robert the doll has been creeping out visitors at the Fort East Martello Museum in Key West for years from behind his glass case. According to legend, the doll has supernatural abilities that allow it to move, change its facial expressions, and make giggling sounds. 
Local folklore claims Robert has caused "car accidents, broken bones, job loss, divorce and a cornucopia of other misfortunes", and museum visitors supposedly experience "post-visit misfortunes" for "failing to respect Robert."
World's largest alligator, Christmas
No visit to Florida is complete without saying hi to Swampy, the world's largest alligator! This giant, 200-foot long alligator greets visitors to the Jungle Adventures park in Christmas, where you can see all sorts of animals like Florida panthers, black bears, and wolves or take a Jungle Swamp Cruise!
The Fountain of Youth, St. Augustine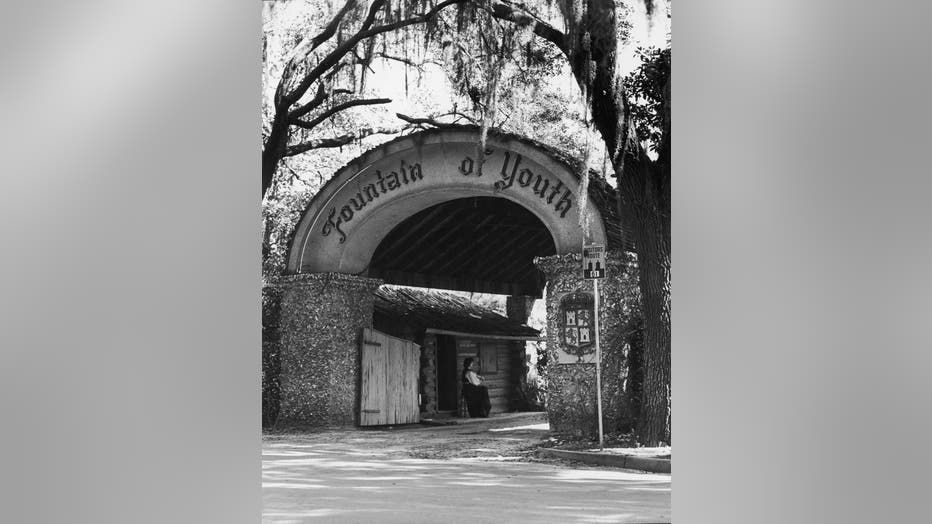 View of the Fountain of Youth archway in Saint Augustine, Florida, c. 1950. (Photo by Lambert/Getty Images)
This historical attraction is where visitors can grab a serving of the famous water that Ponce de Leon discovered in 1513 and claimed that it restores youth. While you're there, you can check out several exhibits, villages, and a planetarium!