WATCH: Viral TikTok video shows raccoon 'skip the line' in Florida Dunkin Donuts drive-thru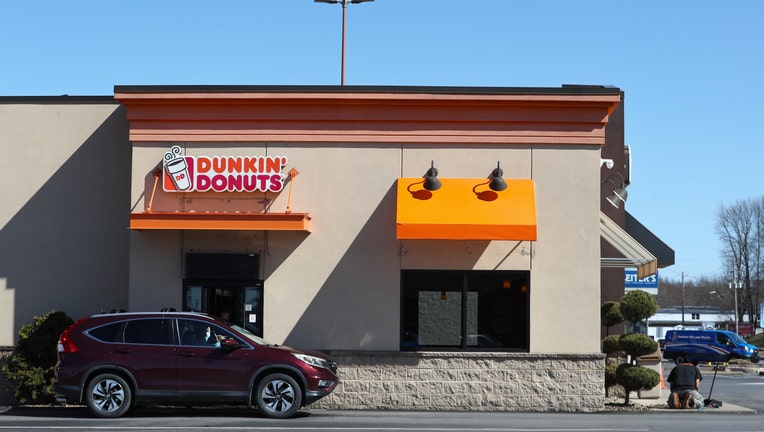 article
ORANGE CITY, Fla - A raccoon not only decided he'd get a donut from Dunkin' Donuts but also made the executive decision to cut the whole line to get his sweet treat. 
A viral TikTok video from user @samguptuppy shows the raccoon standing in the Orange City, Florida Dunkin Donuts drive-thru attempting to lock eyes with the drive-thru worker. 
The video, which has amassed 22 million views shows the raccoon slowly making his way closer to the drive-thru window. As the car in back of him inches forward, the raccoon stands his ground — he wasn't leaving until he got what he came for. 
The employee can then be seen walking back up to the window with a donut in her hand. The raccoon takes a seat, awaiting his long-deserved treat. 
As the Dunking employee reaches out the window with the donut, the raccoon gracefully takes hold of the vanilla iced donut first in his hands, then in his mouth. 
The adorable creature then scurries away into some bushes. 
One comment from user @themansker under the video said, "The world runs on Dunkin." 
Another comment said "He's for sure telling all his friends about this magic window."