Sarah Boone case: Winter Park woman accused in boyfriend's suitcase death appears in court
WINTER PARK, Fla. - Sarah Boone, a Florida woman accused of putting her boyfriend in a suitcase and leaving him there to die in 2020 during an alleged game of hide-and-seek, went before an Orange County judge for a pretrial hearing on Friday. 
Boone's defense attorney explained to Judge Wayne Wooten that they were having trouble finding experts willing to work for JAC (Justice Administrative Commission) rates. He also said he reached out to battered women's shelters, but was having trouble finding their psychologists willing to testify.
"To be honest with you, this case has had so much notoriety that people don't want to be involved," the attorney told the judge.
Judge Wooten granted a continuance and set another pretrial hearing for July 11. 
Boone is charged with second-degree murder in the death of 42-year-old Jorge Torres Jr.
MORE NEWS: Keith Melvin Moses: Grand jury indicts accused Pine Hills shooter on murder charges
On Feb. 25, 2020, Boone, then 42, was arrested by Orange County deputies after detectives said Torres Jr. died after being zipped into a suitcase and left inside for hours. The incident reportedly happened at the couple's Winter Park home, near Aloma Avenue and Goldenrod Road.
According to investigators, Boone told them that she and Torres had been drinking wine and playing hide-and-seek, when she claimed she went upstairs and passed out in her bed.
She said she woke up hours later to her cellphone ringing multiple times. She then reportedly realized her boyfriend was possibly still inside the suitcase, and when she unzipped it, she found Torres unresponsive and not breathing. Boone called 911 and deputies arrived to find Torres dead.  
Sarah Boone (Photo via Orange County Corrections)
In December, Boone sent a written letter to the judge citing several concerns, specifically regarding an alleged lack of communication from the judge overseeing her case or her defense attorney. However, according to online records, Boone did not file a request for a new lawyer. She also said she was planning to send a letter to Gov. Ron DeSantis about "the mismanagement of my case."
Prosecutors said there were two videos on Boone's phone showing her recording video as her boyfriend tried to get out of the suitcase. They said the first video began recording on Feb. 24, 2020 at 11:12 p.m., in which Torres could be heard repeatedly yelling out Boone's name.
She reportedly was laughing as he screamed in terror, pleading for help until his final breath, investigators said. "For everything you've done to me, [expletive] you! Stupid," Boone could be heard saying in the video, according to deputies. "That's on you. Oh, that's what I feel like when you cheat on me," she reportedly added.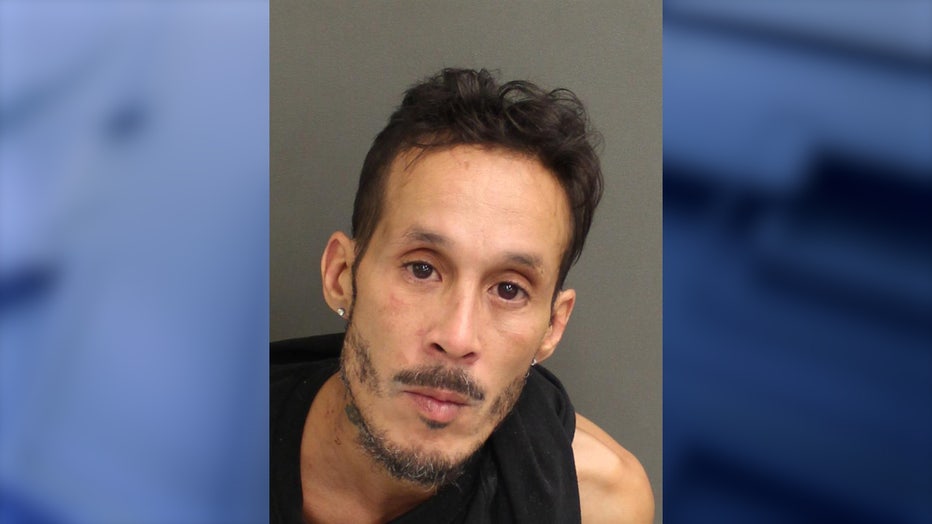 Booking photo of Jorge Torres Jr. on Sept. 14, 2019 (Photo via Orange County Corrections)
The second video began recording on Feb. 24 at 8:20 p.m., in which detectives said Torres is heard yelling out Boone's name. An arrest report said the suitcase was in a different position during the second video.
Court documents detailed a history of domestic violence between Boone and Torres prior to the deadly incident. Both of them had been arrested in Orange County for battery on each other.
Boone's trial is expected to begin next month.