Keith Melvin Moses: Grand jury indicts accused Pine Hills shooter on murder charges
ORLANDO, Fla. - State Attorney Monique Worrell announced on Friday that Keith Melvin Moses – the teen accused in a shooting spree in Pine Hills, Florida that left an Orlando reporter, a little girl, and a woman dead – has been indicted on sixteen charges, including murder.
"The prosecutors and staff in this office make the safety of our community their number one priority," Worrell wrote in a press release. "They take pride in their work and put incredible effort into every case they handle. I'd also like to thank the members of this grand jury for their service to the community and for their attention to this very important matter of public safety."
Moses' charges include three counts of capital First Degree Murder With a Firearm, for his role in the Pine Hills mass shooting on February 22 that claimed three lives and seriously injured two others.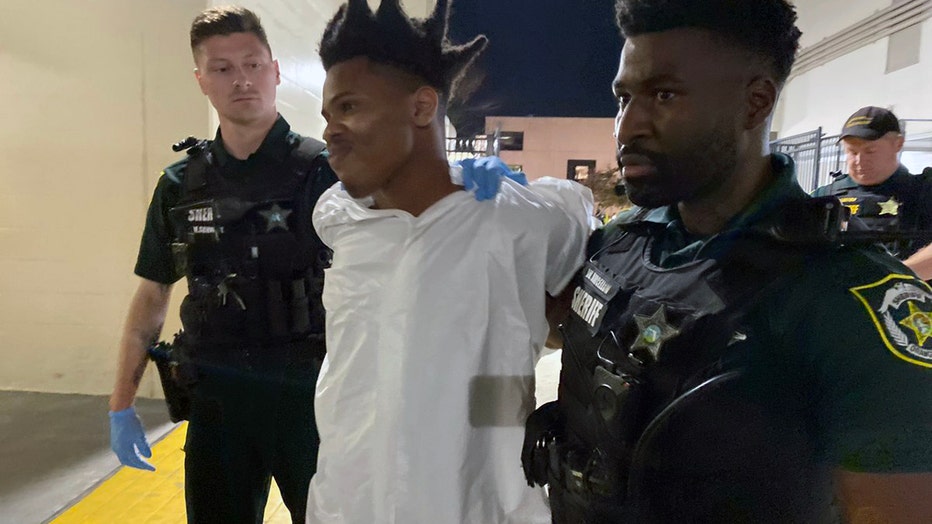 Keith Melvin Moses, 19, has been named as the suspect in multiple shootings in Orange Countys Pine Hills neighborhood, Feb. 22, 2023. [Orange County Sheriffs Office]
"We hope that this decision brings some measure of comfort to the families of Natacha Augustin, T'Yonna Major, Dylan Lyons, as well as the surviving victims. Our thoughts are with all of them as they continue to grieve and cope with this unimaginable tragedy."
RELATED: Affidavit details moments around deadly shootings of Orlando journalist, 9-year-old girl
Moses, 19, who is accused of fatally shooting Natacha Augustin, 9-year-old T'Yonna Major and Spectrum News 13 reporter Dylan Lyons pled not guilty to three second-degree murder charges earlier this month.
The Orange County Sheriff's Office said Moses shot and killed Augustin inside her vehicle while seated behind her, according to the probable cause affidavit. Hours later, Moses is accused of shooting at Lyons and news photographer Jesse Walden, who were at the scene preparing for a TV report on the initial shooting.
Moses then allegedly walked down the street and into a house where he shot Major and her mother, Brandi. Both Walden and Brandi Major survived their injuries and have since been released from the hospital.