Safest U.S. suburbs revealed: Floridians might be surprised by new rankings
ORLANDO, Fla. - A new study ranked the safest suburbs in the U.S. – and Floridians might be surprised to learn that not a single Sunshine State community made the top 50. 
To determine which American suburbs are the safest, SmartAsset used safety data including crime rates, car crash metrics and drug and alcohol stats to come up with a list of cities that are considered the safest. 
If you're wondering what the safest suburb in the U.S. is, it's located near our nation's capital Great Falls, Virginia, is No. 1 for overall safety thanks to its low violent crime rate and low car crash rate. It's followed up byCarmel, Indiana, which is located north of Indianapolis, while No. 3 is Bethesda, Maryland. 
Here's a look at the top 10 safest suburbs in the U.S., according to the finance tech company: 
Great Falls, VA
Carmel, IN
Bethesda, MD
Fishers, IN
Noblesville, IN
Lehi, UT
Fort Bliss, TX
Frisco, TX
Dacula, GA
Castle Rock, CO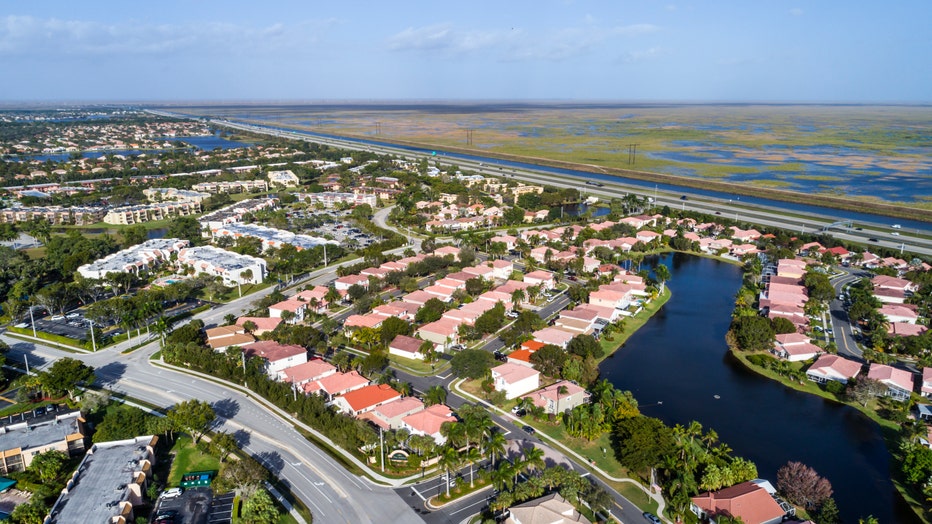 Florida, Weston, aerial of neighborhood near Everglades Wildlife Management Area. (Photo by: Jeff Greenberg/Universal Images Group via Getty Images) (Getty Images)
We don't see a Florida suburb on the list until No. 52, which happens to be Key Biscayne. Here's a look at rest of them:
Key Biscayne (#52 overall)
Coral Gables (#154 overall)
Aventura (T-#208 overall)
Brandon (#244 overall)
Homestead (#255 overall)
South Miami (#267 overall)
Lauderdale-by-the-Sea (#279 overall)
Winter Garden (#281 overall)
Ellenton (#282 overall)
Dunedin (T-#293 overall)
Check out the full SmartAsset report here.