Prison officials: Green River killer to return to Washington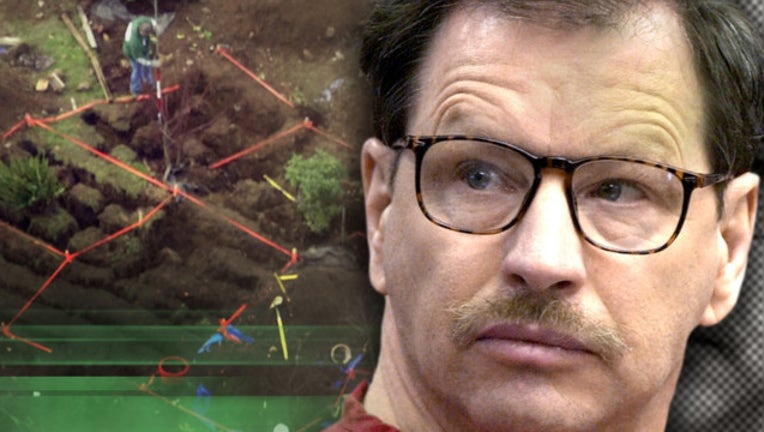 article
OLYMPIA, Wash. (AP) - Gary Ridgway, one of the nation's most prolific serial killers, is being returned to a Washington prison after he was transferred out of state earlier this year, the Washington Department of Corrections said Friday.
Ridgway, who has been convicted of 49 murders and is suspected of dozens more, will be returned to the Washington State Penitentiary in Walla Walla, the DOC said.
After consulting with the governor, Corrections Secretary Bernie Warner told the Federal Bureau of Prisons that the state would fly Ridgway, known as the Green River killer, back from a federal prison in Florence, Colorado, the DOC said.
State prison officials said they decided to move him back to Washington after hearing concerns from law enforcement, who wanted easy access to the serial killer in case they needed to interview him about open murder investigations.
"What we weighed was law enforcement said it would hamper their ability in discovering any additional crimes by Gary Ridgway (if he was out of state)," Warner told The Seattle Times. "We don't want to be a barrier to that."
Prison officials also acknowledged that a relative of one of Ridgway's victims criticized the move because families had not been notified. The DOC said Friday that Warner will notify victims' families and consult with law enforcement before making any future changes in Ridgway's incarceration.
Mary Marrero, whose sister Rebecca was murdered by Ridgway in 1982, criticized the decision to transfer the serial killer as "dumb" during an emotional news conference Monday, The Times reported.
The agency says it originally decided to move Ridgway out of state because of the high level of security needed to house him in Walla Walla.
DOC had asked the federal government to imprison Ridgway in the facility in Colorado designed to manage high-risk inmates, including the Unabomber and the mastermind of the World Trade Center bombing, the agency said Friday.
Since he was transferred to Colorado, Ridgway has been housed in a maximum custody cell by himself with no access to the general prison population, the DOC said.
Ridgway, who was a commercial truck painter, has been convicted of 49 murders and confessed to or been suspected of dozens more. Several victims were dumped in or posed along the Green River.
He preyed upon women and girls at the margins of society in a spree that terrorized Seattle and its south suburbs in the 1980s.