Orlando's beloved Beefy King restaurant back open after fire
ORLANDO, Fla. -   
An iconic Orlando restaurant reopened Wednesday, more than a week after someone set it on fire.
Within minutes of opening its doors Beefy King had dozens of customers. Dan St. Pierre was the first customer in line, showing up 10 minutes early to order his favorite sandwich, a roast beef and ham sandwich.
"I've been coming here since I was a kid. I love this spot," St. Pierre said. "When I heard about the fire and being out of business as a small business owner myself and a family business, I know how important those days can be so having reopened I wanted to show my support."
RELATED: Beefy King owners: Fire damage from accused arsonist delays opening
Orlando Police said John Huff started a fire at Beefy King on North Bumby Avenue early Tuesday morning. Surveillance video from the restaurant caught Huff in the act. Officers arrested Huff later that day at a café next door after employees there called police saying he was bothering customers. Huff was charged with arson and criminal mischief.
"We were in shock from the beginning and the shock is still not quite worn off," said Beefy King Co-Owner Rolando Smith. "But the support from the community and all the people involved get back to where we are now has just been unbelievable."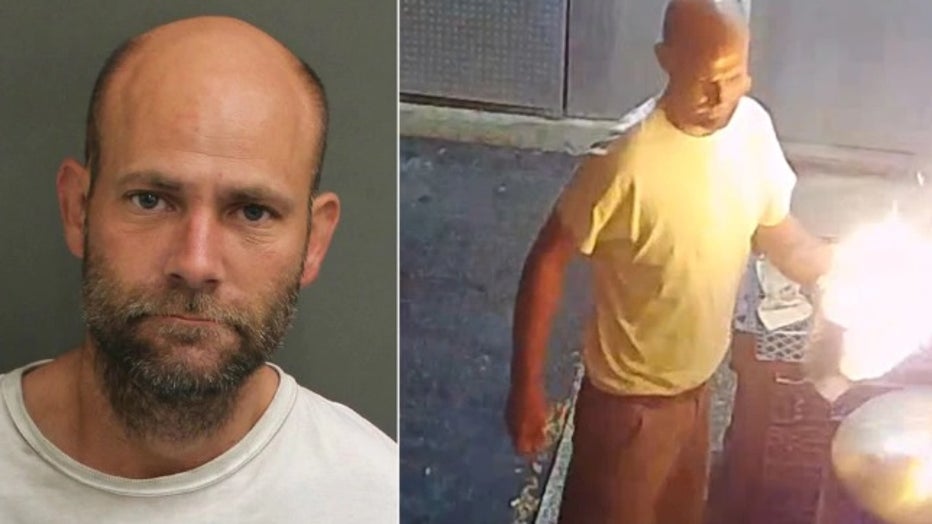 The fire forced Beefy King to close its doors while it repaired the damage and restocked its inventory. Smith said crews had to completely replace the ceilings, install new fans, wiring, insulation and repaint the inside and outside of the restaurant to get rid of the soot and smell of smoke.
Smith said they could not have reopened their doors so quickly without the community. "What made it happen is the support we got from the community and the city helping speed things along in coming and doing inspections," he said.