Monkey on the loose spotted outside Popeye's in Central Florida: 'Weirdest thing I've ever seen'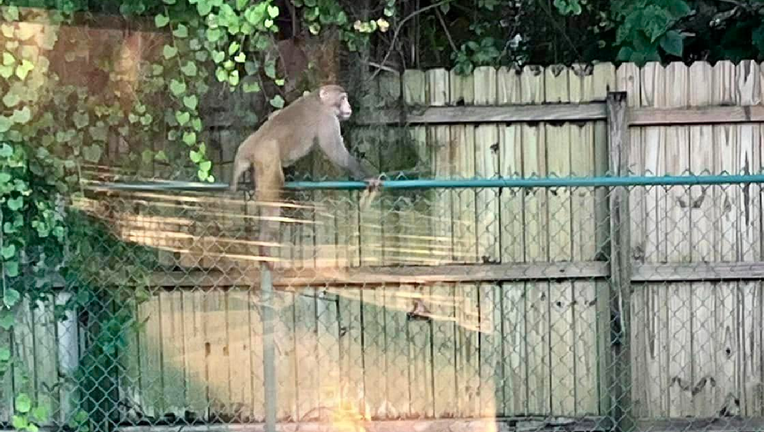 article
ORANGE CITY, Fla. - A wild monkey has been spotted outside a Popeye's in Orange City, according to police. 
The Orange City Police Department said that have received multiple calls about monkey sightings in the city. Police, who said they were in contact with the Florida Fish and Wildlife Conservation Commission, said the monkey is a wild rhesus macaque monkey. 
Officials urge the public to not feed or attempt to capture these monkeys. 
It remains unclear at this time how many monkeys have been seen. 
The monkey was spotted Wednesday morning outside the Popeye's on Enterprise Road, employee Kimberly Bialobos told FOX 35 News. She said she spotted it through the drive-thru window around 9:30 a.m.  
"I look over and I'm like, 'Is this real? This cannot be possible,'" she said. "The monkey's smart because he looked at the traffic and he knew not to go that way.
"This is the weirdest thing I've ever seen. Not only working here. In my life. This is pretty crazy."
"Alligator? Yes. Bear? Yes. Snake? Yes. I did not have monkey on my bingo card for today," one user commented on Orange City police's Facebook post. 
MORE ANIMAL NEWS: 
If you see a monkey, contact FWC's Wildlife Alert Hotline at 888-404-FWC.