Man faces charges for killing innocent woman while fighting with his girlfriend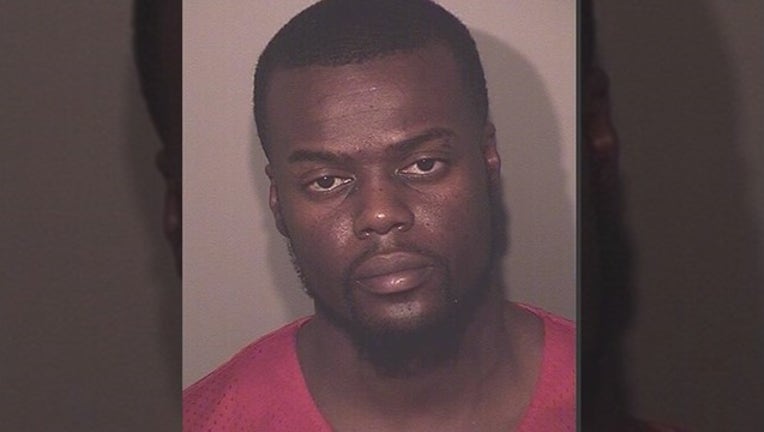 ST. CLOUD, Fla. (FOX 35 ORLANDO) - Andric Levoi Barksdale stood before a judge in Osceola county court. He told the judge his version of what happened on the day police say he purposely crashed into his girlfriend's car.
"She was moving her stuff out, Friday," he said. "She moved her stuff out on Friday."
Saint Cloud Police say they got to the, what they are calling, horrific scene just after 10:30 p.m., Friday night.
"Just multiple vehicles... you could barely make out their makes or models due to the severity of the damage they all had," said Sgt. Frankie de la Rosa, from Saint Cloud Police.
They say it started as a domestic incident between Barksdale and his girlfriend. She and four other people were driving in one car and Barksdale was in another.
"It seems that the boyfriend intentionally struck the girlfriend's vehicle, causing a chain reaction and their vehicle crossed into the other lane and collided with three other vehicles," Rosa said.
A woman in one of those cars died at the scene, and everyone else - including Barksdale and his girlfriend - went to the hospital. Police say it's especially tragic that innocent bystanders were injured and killed.
"We had this individual who decided to act in a reckless manner, causing this accident. As a result we have one party who lost their life," Rosa said.
Police said it was an ongoing investigation. So far, Barksdale is charged with battery and vehicular manslaughter. He was being held on $10,500 bond.