Man dead, woman hurt after shooting at Sanford apartments, police say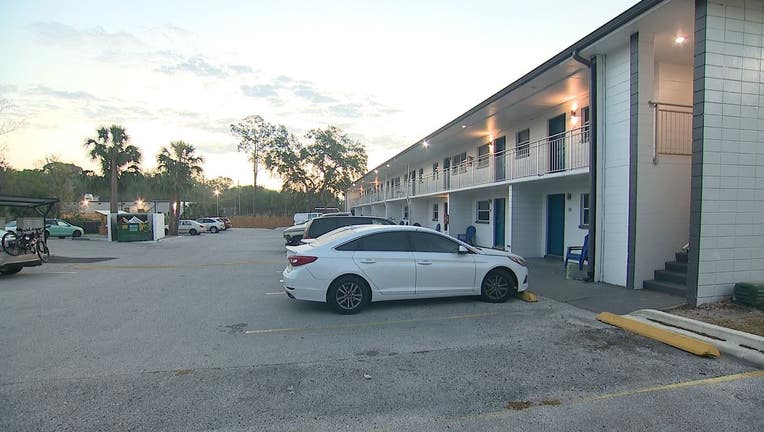 article
SANFORD, Fla. - A man is dead, and a woman is seriously hurt following a shooting outside a Sanford apartment complex Sunday night.
According to the Sanford Police Department, at approximately 8 p.m., officers received a 911 call about a shooting that occurred in the parking lot of the Bel-Air Apartments on E. Airport Boulevard. 
When police arrived, they found a 27-year-old woman, later identified as Myeia Kudakwashe, who had been shot in the abdomen. A short distance from the complex, officers found 29-year-old Steven Martin, who had been shot several times in the chest. 
Both were taken to local hospitals where Martin dies of his injuries. Kudakwashe remains hospitalized in serious condition, authorities said. 
According to investigators, Kudakwashe was at the apartment complex earlier in the day, which is the location officers said she typically exchanges custody of her children with their father, who lived in the complex. 
Witnesses told police that she appeared agitated when she arrived at the complex and had forced her way into the apartment before having to be forcefully removed. They also said she pulled out a gun before leaving the complex, a news release stated. 
MORE HEADLINES:
When Kudakwashe and Martin returned to the complex, police said it was then that they were shot while on the second-floor walkway near the apartment. 
Additional details about what happened after the two returned to the complex is still under investigation. 
The motive behind the shooting was not immediately available, but officers said the shooting appears to be an isolated incident that was domestic in nature.
Anyone with information about the shooting is asked to call the police department or Crimeline at 800 423-TIPS (8477)or visit http://crimeline.org.