Hurricane Idalia's Florida approach seen from space in breathtaking video from NASA, Space Station: WATCH
Hurricane Idalia is churning toward Florida's Gulf Coast, with parts of south and southwest Florida already feeling impacts. 
The International Space Station on Tuesday got a higher-than bird's eye view of the near-Category 2 storm, whose tropical-storm-force winds extend outward up to 160 miles. 
NASA went live on X, formerly known as Twitter, around 11:30 a.m. on Tuesday, to show viewers just how massive Hurricane Idalia really is. The over-8-minute long video shows the ISS flying over Florida and the Gulf of Mexico, where Hurricane Idalia, the ninth named storm of the 2023 Atlantic hurricane season is continuing to strengthen before it approaches landfall along the Gulf Coast of Florida near Apalachee Bay.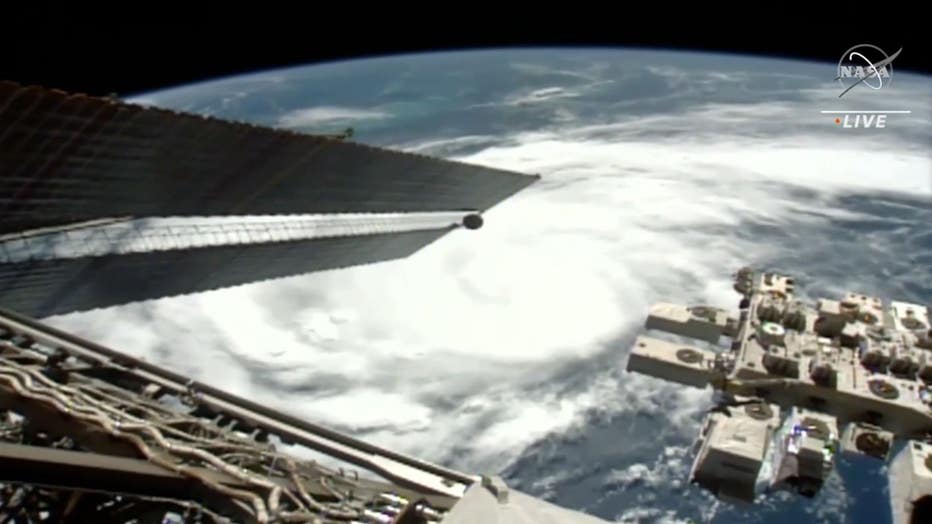 Watch the International Space Station fly over Hurricane Idalia in the player above. 
The National Hurricane Center said in its 2 p.m. update on Tuesday that Hurricane Idalia is forecast to be a major Category 3 hurricane when it reaches Florida's Gulf Coast on Wednesday morning.