Florida man who broke into gas station identified after he left behind his debit card: deputies
PALM COAST, Fla. - A Florida man who reportedly broke into a Palm Coast gas station and stole items, was identified and later arrested after he left behind his debit card, the Flagler County Sheriff's Office said.
Deputies responded to the business after its alarm went off early Sunday morning, and found the front door of the business unlocked. 
Inside the empty gas station, they found a debit card with the name Lantz Kurtz on the counter near the register.  
The gas station owner reviewed surveillance video which showed a man entering the store from the back, taking multiple items and then unlocking the front door and leaving. 
MORE NEWS:
Law enforcement said they recognized Kurtz from a previous vehicle fire near the gas station that happened earlier in the night. 
They spoke with Kurtz who was found in the same location as his disabled vehicle and he reportedly admitted to breaking into the business and taking the items.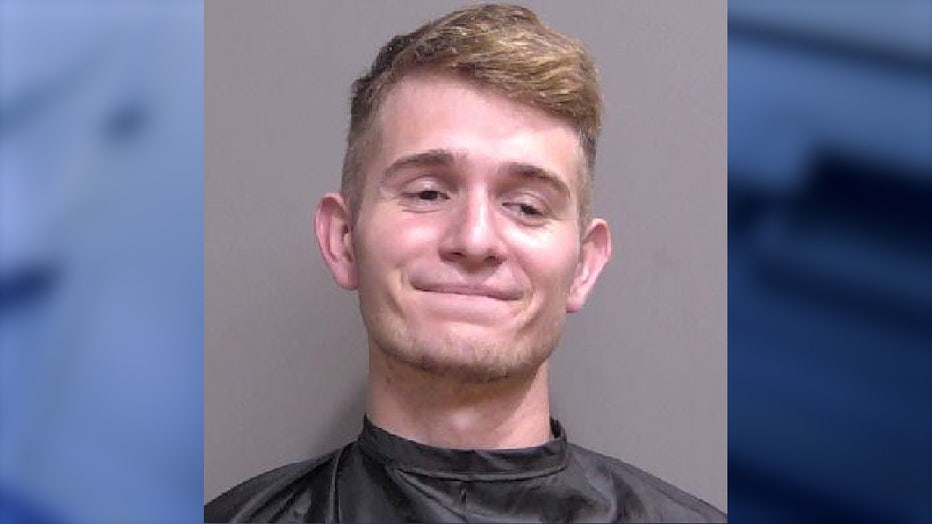 Lantz Kurtz (Photo credit: Flagler County Sheriff's Office)
According to the sheriff's office, Kurtz told deputies he left behind his debit card so he could go back to the business and pay for the items later.
"He must have really wanted those items to break into a closed convenience store to get them," Sheriff Rick Staly said in a statement. "Leaving a debit card behind does not absolve you from theft or committing a burglary." 
The 20-year-old was arrested and booked into the Flagler County jail on charges of armed burglary of a dwelling/structure and petit theft.
He was later released after posting a $10,000 bond.