FL father kills daughter: Deputies • Man brings explosive on FL flight: FBI • Human remains found in FL
A Florida father was arrested after he allegedly shot and killed his daughter and three others in a Brevard County home, Florida residents are being warned after a man died from a brain-eating amoeba, a Pennsylvania man is in FBI custody after he allegedly tried to bring an explosive on a flight headed for Orlando, an Orlando police officer was arrested for DUI after crashing near his daughter's elementary school in Seminole County, human remains were found in New Smyrna Beach: Here is FOX 35's Week in Review. 
Father killed daughter, 3 others in Cocoa home over strained relationship: affidavit
The man who deputies said is responsible for the shooting deaths of four people inside a Brevard County home did so because he was upset over a strained relationship with his daughter, who was one of the victims. Domenico Claude Gigante, 36, is accused of killing his daughter Kiera Terwilliger, 15, and his ex-girlfriend, Constance Marie Terwilliger, 35 along with Glenda Mae Terwilliger, 63, and Michael Andrew Watson, 36, early Wednesday morning. According to an arrest warrant, Gigante reportedly expressed to his roommate on Feb. 28 his frustrations regarding his situation with his biological daughter and her family. He then said to his roommate, "I guess I'm going to go over [there] and kill them all."
Brain-eating amoeba: How safe is the tap water in your home?
Nearly a quarter million Floridians are being warned to avoid washing their face with tap water after a man died from a brain-eating amoeba in February. The advice, which applies to the nearly 200,000 residents of Charlotte County, comes after a county resident died on February 20. Officials believe the anonymous man caught the brain-eating infection from washing his face and rinsing his sinuses with infected tap water.
Man in custody after attempting to bring explosive on flight headed to Florida: FBI
A Pennsylvania man is in FBI custody after he reportedly attempted to bring an explosive onboard a plane headed for Florida, the FBI said. On Feb. 27, TSA contacted the FBI after they identified what they believed to be an explosive hidden in a suitcase that was checked in by a passenger boarding a flight from the Lehigh Valley International Airport to the Orlando Sanford International Airport, arrest records show. The passenger, 40-year-old Mark Muffley, checked in his rolling suitcase at an Allegiant Airline desk which underwent a TSA screening that alerted an alarm. When agents checked the bag, they found a "circular compound, approximately three inches in diameter, wrapped in a wax-like paper and clear plastic wrap hidden in the lining of the baggage."
Orlando police officer arrested for DUI outside Seminole County elementary school: affidavit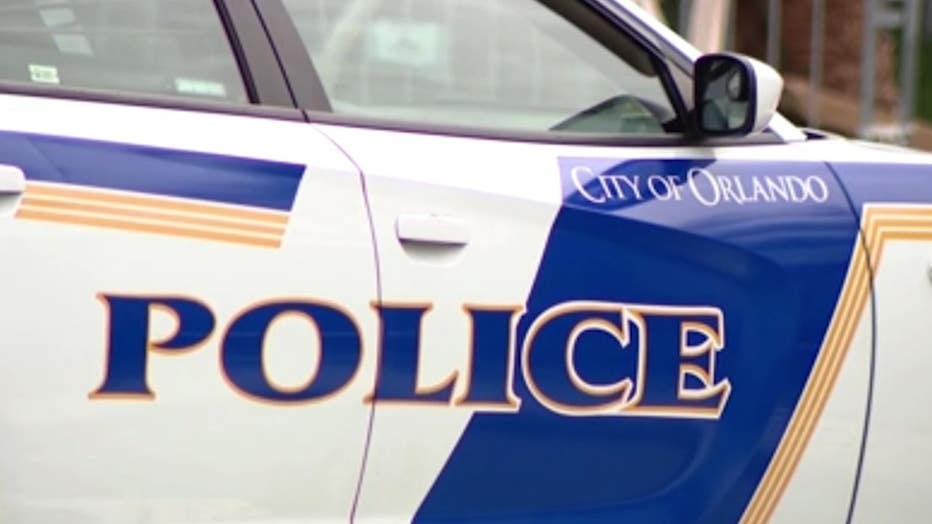 An Orlando police officer was arrested outside his child's elementary school on Tuesday suspected of DUI after he parked in the drive-through lane and later struck a concrete block while attempting to park, according to the arrest affidavit. According to the report, Anthony Lappas, 42, who was off-duty at the time, drove to the school in Winter Springs, Florida to pick up his child from after-school care. 
Human remains found in New Smyrna Beach, city officials say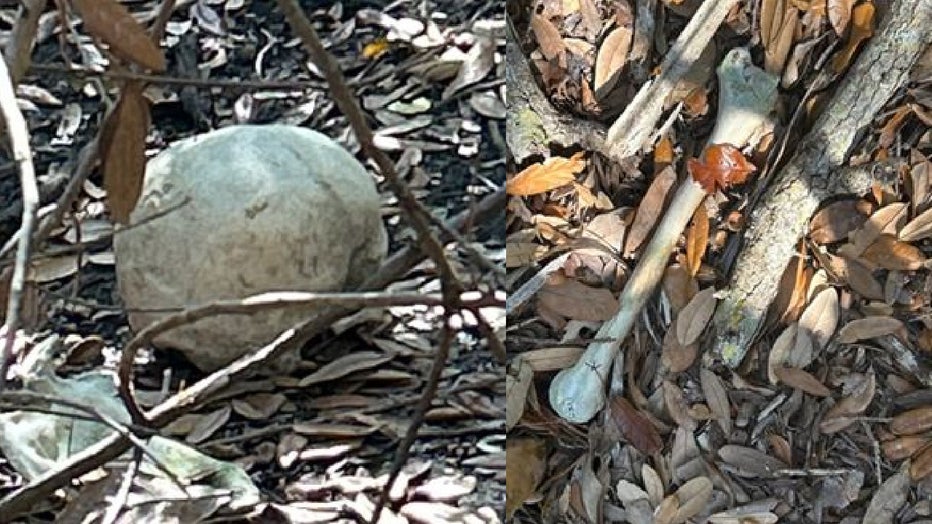 Photo credit: New Smyrna Beach Police Department
An investigation has been launched after dozens of human bones were recovered in New Smyrna Beach, city officials said. An archeologist employed by New Smyrna Beach contacted police about a human bone that was found in the 1700 block of North Dixie Freeway while working in a documented historical site. Shortly after arriving at the scene where the bone was found on Feb. 28 at 9 a.m., police identified several other bones — including a human skull.