Man in custody after attempting to bring explosive on flight headed to Florida: FBI
A Pennsylvania man is in FBI custody after he reportedly attempted to bring an explosive onboard a plane headed for Florida, the FBI said.
On Feb. 27, TSA contacted the FBI after they identified what they believed to be an explosive hidden in a suitcase that was checked in by a passenger boarding a flight from the Lehigh Valley International Airport to the Orlando Sanford International Airport, arrest records show.  
The passenger, 40-year-old Mark Muffley, checked in his rolling suitcase at an Allegiant Airline desk which underwent a TSA screening that alerted an alarm. When agents checked the bag, they found a "circular compound, approximately three inches in diameter, wrapped in a wax-like paper and clear plastic wrap hidden in the lining of the baggage."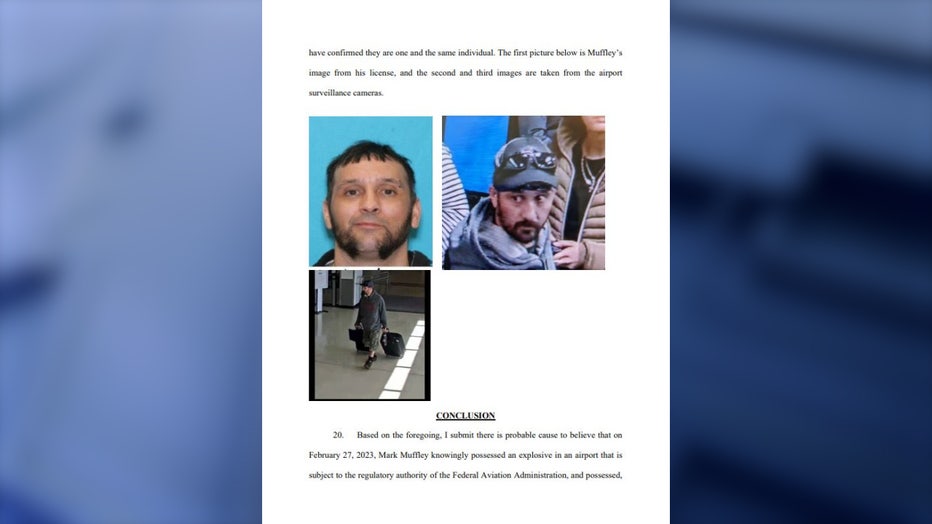 FBI agents who were called to the airport found a granular type of powder concealed within the wax paper to be consistent with the same powders used in a commercial-grade firework. 
Agents determined that Muffley's device was classified to be an explosive, arrest records show. Around 11:40 a.m., Muffley was reportedly paged over the airport's public address system requesting him to report to the airport's security desk. At 11:45 a.m., Muffley was seen leaving the airport through the lower-level exit. 
A U.S. Magistrate judge issued an arrest warrant on Monday for Muffley who was arrested later that day. 
His probable cause hearing and detention hearing will be held Thursday at 1:30 p.m. in Allentown, Pennsylvania.