Epic Universe: New details reveal technology coming to Orlando park
ORLANDO, Fla. - There has been lots of excitement surrounding Universal Orlando's next theme park: Epic Universe.
While there is still much we do not know, Universal's CEO revealed new information about their ambitious project.
MORE EPIC UNIVERSE STORIES & VIDEO
In an investor's meeting Thursday, Universal Destinations & Experiences CEO Mark Woodbury said the park will take them to "the next level."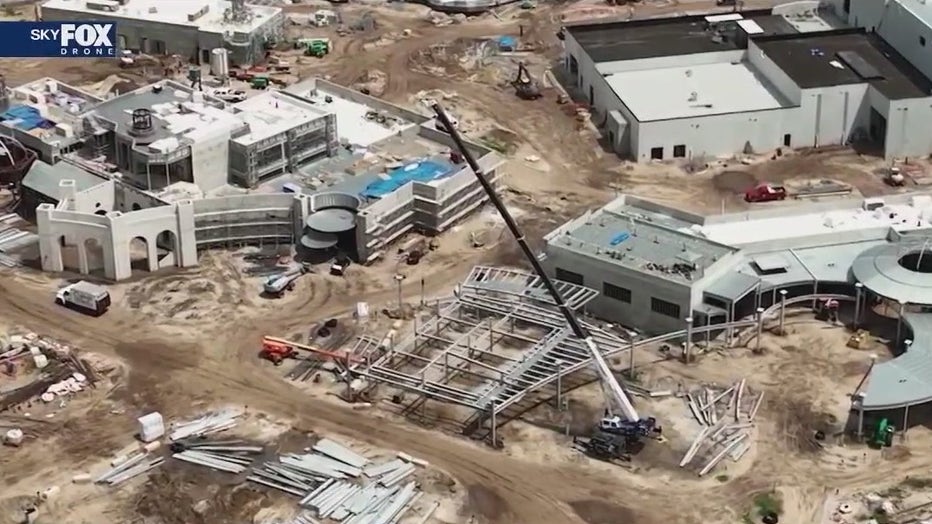 Aerial view of Epic Universe construction in Orlando, Florida.
Woodbury revealed that the 750-acre park will feature four themed lands with advanced technology like next-generation robotics and facial recognition technology for visitors as they move through the new theme park.
"You can walk into the park, you can use your face as a credit card, you can use it as a fast pass express system," said White of EYNTK.info. "Some people might not be the biggest fan of having that amount of tech being used on them, but I will say it is extremely convenient and extremely fast."
So far, only one of the themes lands has been confirmed as being Super Nintendo World. There has been some speculation of other themed lands by many bloggers based on construction so far.
Woodbury also unveiled plans for the electric bus system that will take guests from park to park with a median road built to help ease traffic concerns.
In addition to the new theme park, thousands of hotel rooms are being added to Universal Orlando Resort.
Epic Universe is set to open in 2025.