Cooking with Allison: A tasty southwestern chicken salad you're bound to love
ORLANDO, Fla. - Monday is Labor Day, and I am sharing a southwestern chicken salad recipe that is perfect to take to a BBQ. 
No cooking is required and with just a few ingredients, your family and friends will love it! 
You can make it a day ahead, and it will hold during any activities you have planned.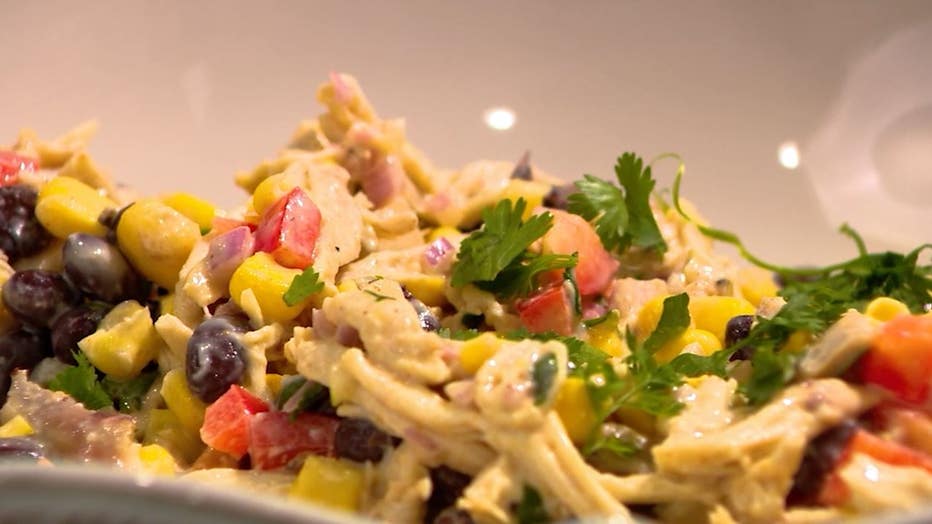 FOX 35 Storm Team Meteorologist Allison Gargaro shares her tasty southwestern chicken salad recipe. 
Ingredients
shredded chicken
1 can corn
1 can black beans, rinsed and drained
1 small shallot, diced
½ red pepper, diced
fresh cilantro
½ cup mayo (or Greek yogurt)
juice of 1 lime
½ tsp. cumin
½ tsp. garlic powder
½ tsp. onion powder
¼ tsp. paprika
¼ tsp. chili powder
salt & pepper
More 'Cooking with Allison' recipes
Directions
Make the dressing in the bottom of a big bowl.
Add mayo, lime juice, salt, pepper, garlic powder, onion powder, cumin, paprika and chili powder.
Add in chicken and all veggies.
Stir and enjoy!