Car overturns in shocking crash on 30 mph road at UCF, police say
Stream FOX 35 News:
ORLANDO, Fla. - A car flipped over in a crash on UCF's campus Thursday, according to police. 
The UCF Police Department shared a photo of the incident on social media around 3:30 p.m. depicting a Volkswagen car turned on its side on Gemini Boulevard, a 30 mph zone. 
A second Volkswagen was apparently on the scene with an apparent dent in the side, albeit unclear if that's from this incident. 
Police and firefighters were on the scene, according to the photo.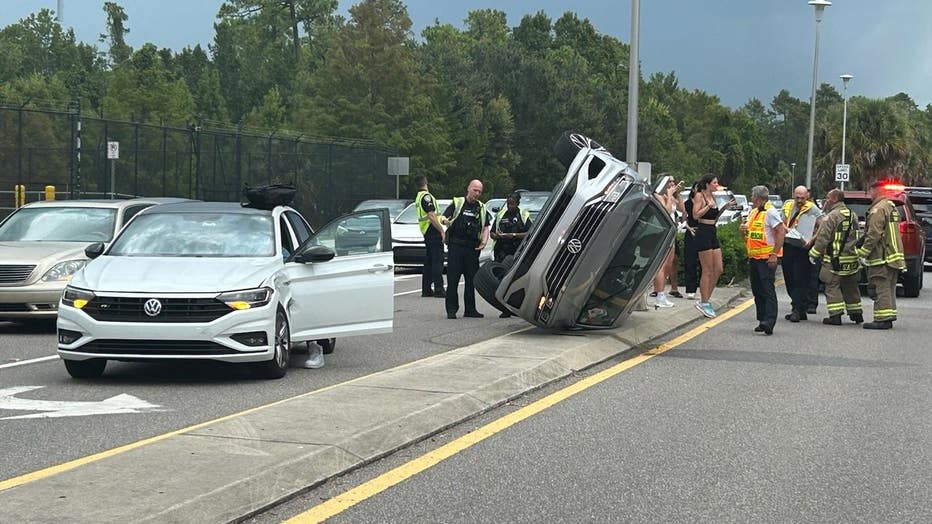 Photo: UCF Police Department
MORE NEWS:
A few minor injuries were reported, but everyone involved is OK, police said. 
Traffic was slowed for about an hour on Gemini Boulevard near Libra Drive on Thursday, but police said the lanes have all since been reopened. 
"Please remember to drive slowly and carefully, especially on campus. We all share UCF's roads and it's up to all of us to keep them safe," police said.