Businesses to close on Thursday in response to Florida immigration law
ORLANDO, Fla. - Workers and entire businesses in Florida and around the county plan to not work or close on Thursday.
This comes as a response to a new immigration law recently signed in Florida.
"This state is the most affected," said Jose Sivira, who works at a Mexican market in Sanford. "There are so many immigrants in this state."
The store, along with the San Miguel Mexican Grill next door will be closing for a day.
While the restaurant says it already had four chefs leave because they were worried about the new laws, the store says it is losing a lot of customers.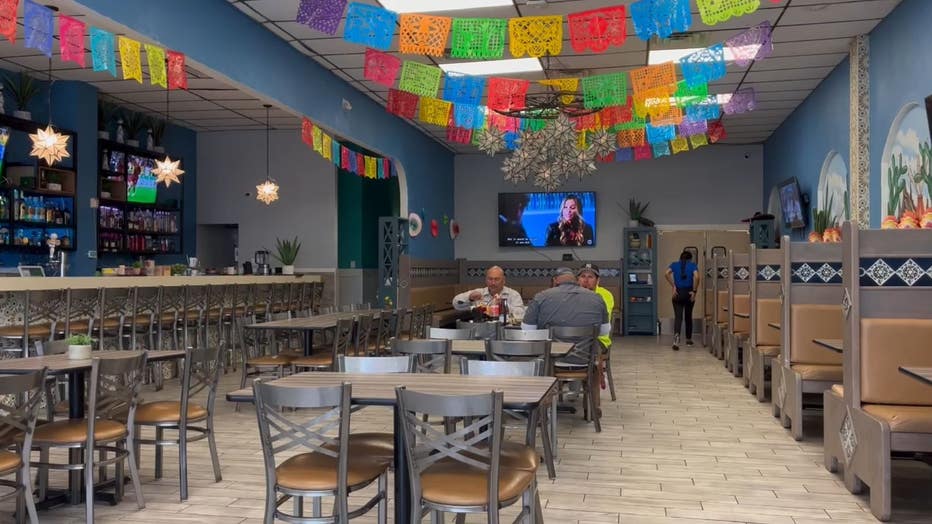 "The problem is the customers," Sivira said. "The customers are Mexican people, from Guatemala, Venezuela, Columbia, El Salvador. All of those countries they try to move to other states. So, the businesses are closing."
"We as well are immigrants from other places and our parents as well, so we understand the struggle in what's going on, so just to support," said Isabel Gaspar, the manager of El Zocalo Mexican Restaurant in Sanford.
The movement has been spreading on social media and goes far beyond just restaurants.
"I think everyone's going to be affected, not just me," said Antonio Paxtor, the owner of Anthony's Landscaping.
The landscaping company will also be closed Thursday, saying new laws make it harder to find employees.
"We are supposed to be the world's leading superpower, and yet we can't even maintain control of our own southern border," said Governor Ron DeSantis earlier in May.
DeSantis signed a law that will suspend businesses' licenses if they hire illegal immigrants and funds a program to transport illegal immigrants to other states, among other things.
"It will maybe show a little impact of what could happen if it does go longer for more days and if a lot more immigrants leave the State of Florida as well," Gaspar said.