Boyfriend arrested in death of Sanford woman found unconscious with zip tie around her neck: police
SANFORD, Fla. - The boyfriend of a Sanford woman who was found unconscious with a large zip tie tied around her neck was arrested in connection to her homicide, police said.
Sanford police arrested 50-year-old Joel Bauza on Thursday for the July 17 homicide of Joysee Cartagena.
On July 17 around 2:10 p.m., Sanford police received a 911 call from a person reporting that they found Cartagena dead at her home in the 3000 block of Saltmarsh Loop. 
Fire and rescue crews attempted life-saving measures on Cartagena, but she was pronounced dead at the scene. 
During the investigation, police said they determined that Cartagena was strangled by her live-in boyfriend, Bauza.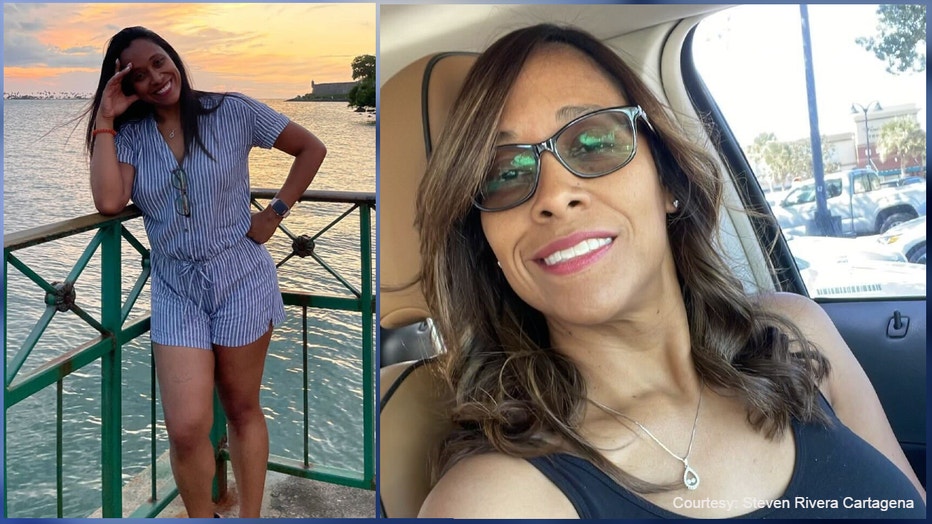 Joysee Cartagena Clemente [Photo Credit: Steven Rivera Cartagena]
Cartagena was employed with Seminole County Public Schools between 2015 and 2022 and served as a secretary at Spring Lake Elementary School in Altamonte Springs and a clerk at Lawton Elementary School in Oviedo. 
FOX 35 News spoke with the victim's son, Steven Rivera Cartagena, who described his mother as a "personal best friend."
"My mom was my world to me. That's all I knew, and that's all I wanted to know," he said. "Losing her, it just kind of made me feel like I was an orphan in a way. I was like, 'What do I do?'"
Bauza is charged with one count of first-degree homicide, police said.