1,400 Florida Highway Patrol troopers are working 12-hour shifts to help during Hurricane Dorian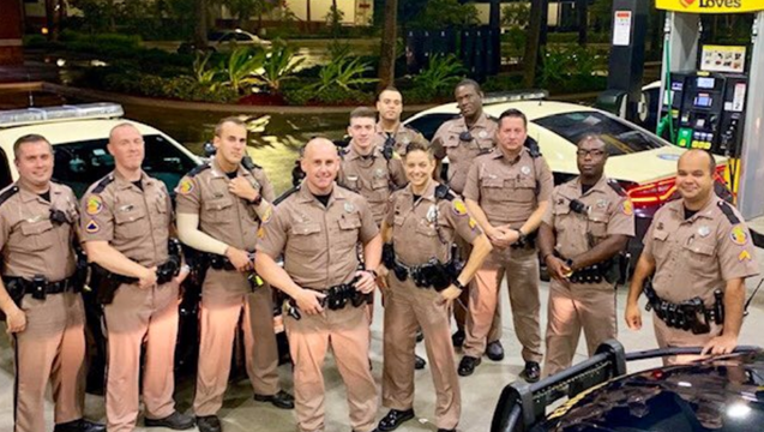 ORLANDO, Fla. (FOX 35 ORLANDO) - As Hurricane Dorian makes its way up Florida's east coat, more than 1,000 Florida Highway Patrol (FHP) troopers are working long hours to keep the roads safe.
Florida Highway Safety and Motor Vehicles and Florida Highway Patrol sent out a tweet on Tuesday to remind everyone that the FHP is working around the clock and leaving family behind to serve the public.
"Approx 1,400 FHP Troopers are working 12-hour shifts along Florida's east coast to keep roads safe and help prepare for the impacts of Hurricane #Dorian. Thank you to the Bravo shift, for keeping the watch throughout the night."
The core of Dorian will move dangerously close to the Florida east coast and the Georgia coast through Wednesday night. 
MORE ON DORIAN: 
Hurricane Dorian: How you can help survivors in the Bahamas
Watch for snakes after hurricane passes
Gator crossing the street in DeBary during Hurricane Dorian
Walt Disney Company donating $1 million to recovery efforts in the Bahamas